​'Identity & honor': IDF soldiers prepare for court battle against new beard regulations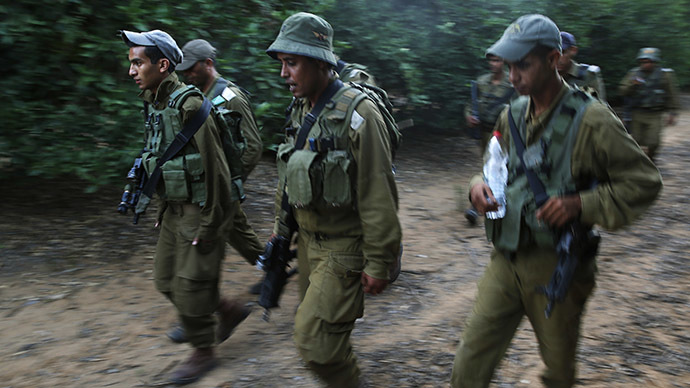 Soldiers with the Israel Defense Forces are preparing for a possible court battle over new regulations, which tighten restrictions on beards in the military. Under the new rules, soldiers will only be able to grow them in exceptional circumstances.
Beards will now only be allowed in three cases: for religious reasons (after soldiers meet stricter criteria than before), for medical reasons, or on an experimental case-by-case basis to be decided by certain officers, the Times of Israel reported.
The decision on whether a soldier can grow a beard will be left up to his commanding officer, Haaretz reported. The approval must come from a full colonel, who is either the adjutant or chief manpower officer of one of the IDF's 15 commands or branches where the soldier serves.
"We want to put an end to cases in which soldiers received permission to grow beards for religious reasons, but walked around smoking on Saturdays, or drove," an officer from the Manpower Department told Ynet. Observant Jews do not smoke or drive on the Sabbath, in accordance with Jewish religious law.
READ MORE: 'Get out of here!': Israeli soldiers attack photojournalists near West Bank town (VIDEO)
Soldiers could previously receive permission to grow a beard from a lieutenant colonel in their own unit, after completing the initial training period.
The new rules are facing opposition from Attorney Lior Shtelzer, who wrote a letter to Major General Hagai Topolansky on Friday, asking him to cancel the restrictions.
Shtelzer represents a number of soldiers who currently have permission to grow beards for non-medical and non-religious reasons. He says the new rules will bring about discrimination between religious and non-religious soldiers, adding that discrimination on religious grounds is illegal.
The lawyer stated that since IDF functions are not harmed by the presence of religious soldiers with beards, the military must also allow non-religious soldiers to have beards, as long as they have been approved by the soldier's direct commander.
READ MORE: Parents paying for the army? Court tells IDF soldiers' pay is living wage, not 'pocket money'
Shtelzer is awaiting an answer from the Personnel Directorate before considering his next move, which could include a petition to the courts.
"The High Court of Justice ruled 18 years ago that a person's beard is part of his identity and honor, even if he is a nonreligious person, and therefore one cannot discriminate between a person who grows a beard because of a religious lifestyle, and a person who grows one for other reasons," he said.
A Facebook page has been created to fight the new rules, showing pictures of soldiers with beards – real and fake – on both men and women. The caption accompanying the photos says "Free Will."
The new rules are set to be implemented on July 1, with an adjustment period until the end of August. After that point, soldiers who were previously allowed to grow beards will have to reapply for that right.
Enforcement of the regulations will be in the hands of the master sergeants of each unit until September 1. After that date, military police will enforce the rules. Violations could result in fines or other penalties, such as confinement to the base.