Giant 'watchcrocs' found guarding drug dealers' stash in Amsterdam
Published time: 26 Feb, 2016 18:08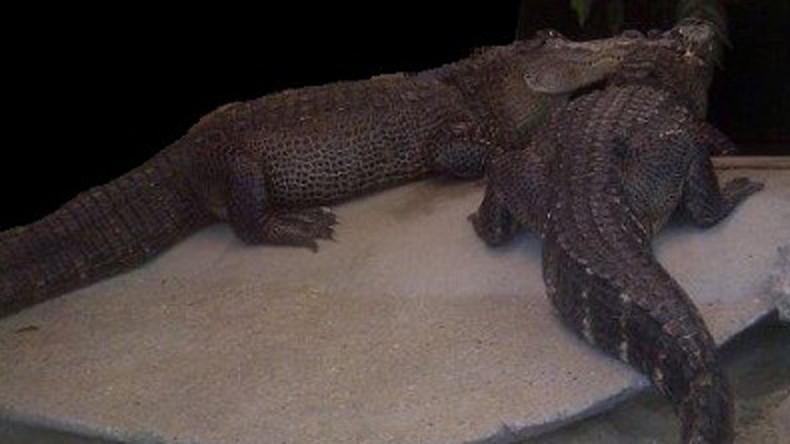 A massive drug money stash protected by the kind of guards that could literally bite your head off has been detected by police in the Netherlands' capital city.
Police officers came across two fully-grown crocodiles watching over the money – presumably the proceeds from drug trafficking – as they arrested 11 suspects during a raid in Amsterdam, local law enforcement authorities said in a report released on Friday.
Nearly €300,000 (about US$330,000) in cash was found in the room where the reptiles were kept, which means anyone trying to get their hands on the stash would first have had to deal with these two toothy obstacles.
The owner, who happens to be among the arrested, had all the necessary documents for his pets and didn't break the law in any way, a police spokesperson told NU.nl.
Until the circumstances are clarified, the animals will stay where they were found, with a social worker constantly visiting to feed them, De Telegraaf reported.
The raids and arrests come as part of a big investigation into gangs involved in synthetic drug trafficking.
Apart from the money, police officers also seized €500,000 worth of crystal meth and several kilos of other drugs.
The gang, consisting of at least nine men and two women, has allegedly been providing hundreds of clients with drugs, with some of them living in Belgium.