Australia to bolster defenses, wants to keep good terms with both US and China
Published time: 25 Feb, 2016 23:24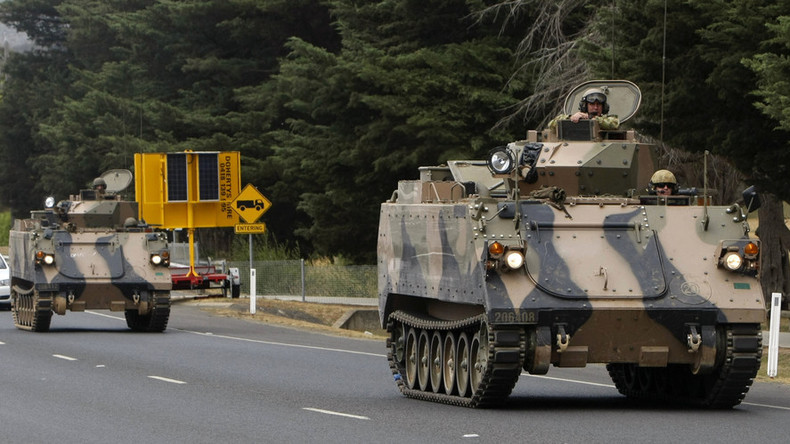 Australia's defense spending will rise to AU$195 billion ($140 billion) in five or six years, Prime Minister Malcolm Turnbull said, while stressing that beefing up its sea and air fleet does not mean giving up on diplomacy.
As tensions in China-US relations tighten in the Asia-Pacific region, Australia aims to ensure its security by increasing its defenses. The country's military spending will rise to around $140 billion by 2021-22, according to a White paper released by the country's Defense Ministry on Thursday.
"The roles of the United States and China and the relationship between them will continue to be the most strategically important factors in the Indo-Pacific region to 2035," the paper reads. The strategic plan to strengthen Australian defenses includes maintaining a total of 12 regionally superior submarines, 12 offshore patrol vessels, and nine frigates. The army is going to call for bids for six new submarines soon. France and Japan are regarded as most likely suppliers, according to Reuters.
For the first time, the military will also purchase drones to guarantee Australia's sovereignty at sea, the plan says. In order to keep up, the military's budget suggests developing cybersecurity and new types of weapons as well.
Over the past few years, China has become increasingly active in the South China Sea, claiming the territory as its own, as do Vietnam, the Philippines, Taiwan, Malaysia, and Brunei. Beijing has constructed artificial islands, deployed defense facilities on disputed archipelagos, and conducted massive maritime and air drills in the region that have occasionally encountered US ships. These steps have caused rifts in China's relations with the US, as well as the other local claimants.
Foreign policy and military specialists believe that Australia's current goal is to avoid confrontation with China, while maintaining good relations with the US at the same time. "It is going to require very deft and delicate diplomacy from Australia to ride two horses simultaneously – have an ally in Washington and a friend in Beijing," Professor James Curran of the University of Sydney told Reuters.