Australia warns travelers of likely new terror attacks in Indonesia
Published time: 25 Feb, 2016 20:23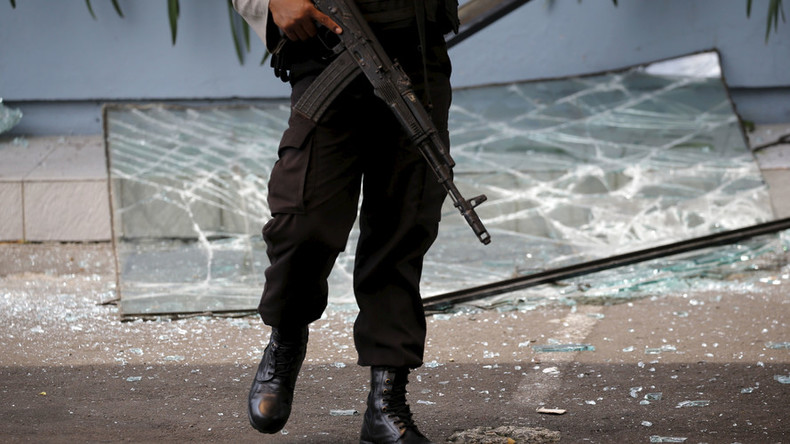 Australia has warned its citizens to exercise a high degree of caution when traveling to Indonesia, citing a potential for new terror attacks. The state also advised reconsidering the need to travel to several of the country's provinces.
"Recent indications suggest that terrorists may be in the advanced stages of preparing attacks in Indonesia," a statement issued by the Department of Foreign Affairs and Trade said.
"We advise you to exercise a high degree of caution in Indonesia, including Bali," it added.
The department said that Australians should be especially cautious around locations that have a "low level of protective security," as well as in places often considered terrorist targets, including nightclubs, bars, cafes, restaurants, international hotels, airports, and places of worship.
"An attack could occur anywhere at any time," the statement says.
The statement also asked Australian citizens not to visit three Indonesian provinces – Central Sulawesi, Papua and West Papua – because of "additional safety and security risks."
Australian Justice Minister Michael Keenan believes that any of the countries in region could be targeted for attack by terrorists – including Australia itself.
"Indonesia and our neighbors are all targets for [Islamic State]-inspired terrorism in the same way as Australia," Keenan said, as cited by the Sydney Morning Herald.
"This is of grave concern for Australia and the Australian government. We are working in close co-operation with our neighbors to keep the region safe from terror," he added.
The statement comes four days after another warning was issued by the Australian government citing the possibility of terror attacks in Malaysia's biggest city, Kuala Lumpur.
The security situation in Indonesia became a matter of concern after terrorist attacks in Jakarta on January 14, which killed eight people, including four terrorists. The Islamic State (IS, formerly ISIS/ISIL) terror group claimed responsibility for those attacks.
Between 500 and 700 Indonesians are said to have joined IS in Iraq and Syria, causing the Indonesian government to fear that they could return home to commit terror attacks, The Guardian reports. Moreover, several domestic separatist groups have been operating in Indonesia for decades.
The bloodiest attack in Indonesia ever, which left 202 people dead and more than 200 injured, was witnessed on the island of Bali in the tourist district of Kuta on October 12, 2002. It is thought to have been committed by the Jemaah Islamiyah terror group.