The Revenant Russian style: Man strangles attacking rabid wolf with bare hands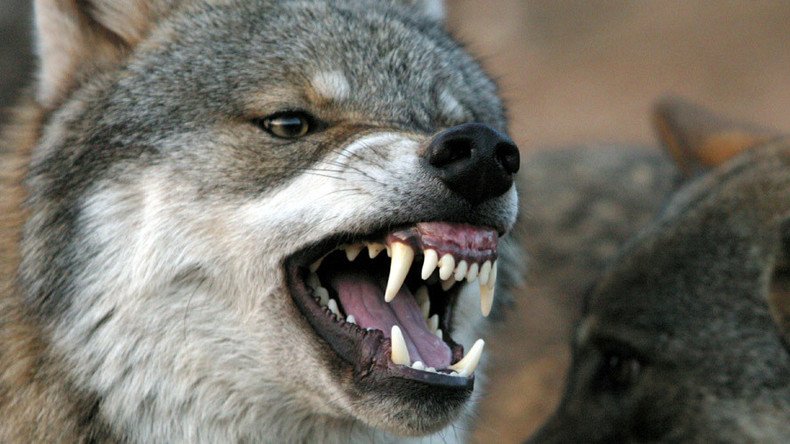 A man in the Rostov region in southern Russia killed a rabid wolf barehanded after the animal attacked him, a woman, and a dog.
The wolf came into a village at dawn. He first bit a woman who was working in the yard outside her house, and then launched itself at the dog in front of her neighbor's. The owner heard his dog barking and rushed to the rescue. He first tried to beat off the predator with a stick, but the wolf became even more enraged and managed to bite the man several times. The man then abandoned the stick and, having become as enraged as the wolf, went on the offensive, grabbing the animal by the neck.
READ MORE: Gagging grizzly: Man escapes bear attack by jamming his arm down its throat
The man strangled the wolf to death, local veterinary service told RIA Novosti news agency.
Both the man and the woman are now being treated at a hospital, doctors said, without specifying the dog's fate.
READ MORE: Tiny pooch saves 2 small boys from bear attack in Russia
In inspecting the wolf's body, specialists found that it had been infected with rabies.
Authorities have been fighting an outbreak of the disease in the region by vaccinating various animals, including cattle, and were even forced to quarantine a number of areas in the Rostov region.
Meanwhile, in the Republic of Komi in northern Russia a man died after being bitten by a rabid polar fox. The victim worked at one of the region's field deposits, and was attacked by the animal in January, Sever TV channel reported. Instead of immediately consulting with medics, the man treated his wound himself with iodine.
You can share this story on social media: