4 suspected ISIS recruiters from Spain & Morocco arrested by police
Published time: 23 Feb, 2016 13:14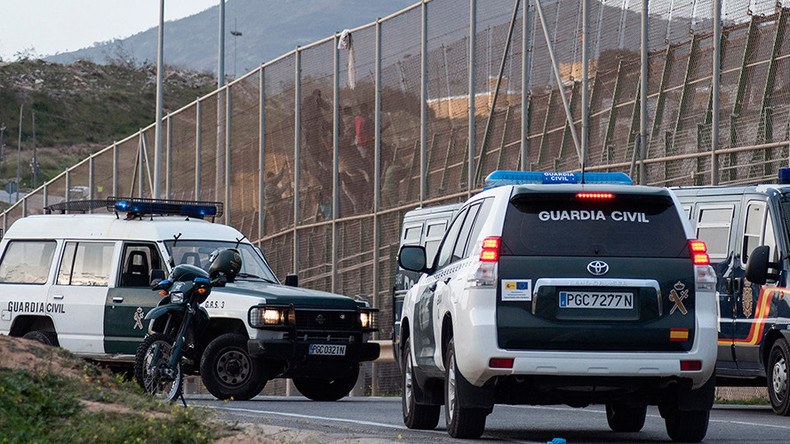 A joint Spanish-Moroccan police operation resulted in the arrest of four suspected ISIS recruiters, the Spanish Interior Ministry said. They were recruiting militants for the battlefields of Syria and Iraq or to carry out attacks in Spain or Morocco.
Three Spaniards were taken in the North-African exclave of Ceuta, while the fourth suspect was taken in the Moroccan city of Nador.
Ceuta and Morocco are both subjects of increased police attention due to a higher risk of extremist fighters coming from there. Ceuta is located on the Moroccan coast. Spanish security services say they've destroyed a terrorist cell in the enclave in March 2015; the group was allegedly preparing attacks on Spain or another EU state.
Twelve people suspected of links with Islamic State (IS, formerly ISIS/ISIL) have been arrested by the Spanish in 2016 so far. The previous year they arrested 102 people. The figure was double that of the previous year, it is thought, because of the heightened security measures in the wake of the Paris attacks.
The Spanish have been busy with police raids this year. In one swoop in the first week of February, the police took down a cell consisting of seven suspects. They stand accused of terrorism and money laundering for IS and the Al-Nusra Front, as well as smuggling arms, electronics and bomb-making components disguised as humanitarian shipments.