Teenage 'ISIS recruiter' caught in Spain, paraded handcuffed through streets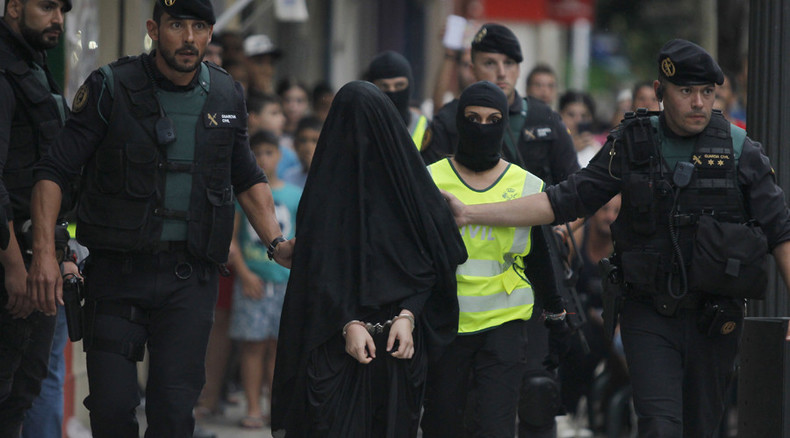 In the latest in a wave of Spain's Islamic State-related arrests, an 18-year-old Moroccan girl was paraded in handcuffs before crowds in Gandia, near Valencia. She stands accused of recruiting women to join, and was allegedly caught planning an escape to Syria.
People at a busy central road stood watching as police and masked counter-terrorism units lined the streets. A female officer was also present as two officers led the burqa-clad teenager down the central street, according to the Daily Mail.
Other officers followed, carrying boxes full of evidence confiscated from the girl's apartment.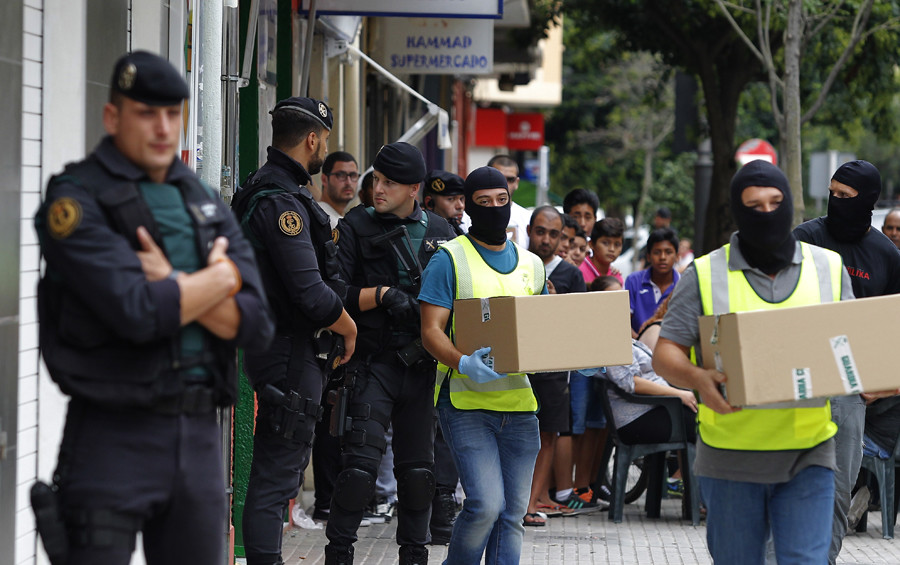 Her work allegedly consisted of making it easier for other young girls to make the decision to travel to Syria to join Islamic State (IS, formerly ISIS/ISIL). Every arrest of this kind carried out in Spain is a substantial breakthrough, given that over 100 Spanish citizens are thought to have joined the terrorist group already. As elsewhere in the EU, there are persistent fears of jihadists returning from the field to cause terror on home soil.
According to the police statement, the girl "was making the last preparations for her journey" to Syria at the time of arrest. Another girl of similar age was detained in July, also on charges of recruiting women.
The teenager is Moroccan, but had been living in Spain for some time, police said. "She spread jihadist ideology on the internet, justifying terrorist acts and spreading videos that glorified executions of people," the statement added.
"She had focused her online activity on recruiting women to go and swell the ranks of Daesh" – the Arabic name for the IS.
Putin: People flee from Syria because of ISIS, not Assad regime

The young woman's arrest is the latest in a series of IS-related raids, which saw 14 people arrested in the space of a few days by Spanish and Moroccan police, according to a statement from the Interior Ministry on August 25. All were charged with being part of a recruiting network. The arrests were carried out in the city of San Martin de la Vega, about 30km (18.6 miles) south of Madrid, and several major cities in Morocco.
The Spanish nation's memory is still plagued by the events of March 2004, when 191 people lost their lives in an explosion that devastated four commuter trains in Madrid. It was carried out by homegrown terrorists inspired by Al-Qaeda. Among the many convicted for the crime, 20 were Moroccan.
LISTEN MORE: