Get busy living or get busy driving: Morgan Freeman lends voice to GPS
Published time: 23 Feb, 2016 12:56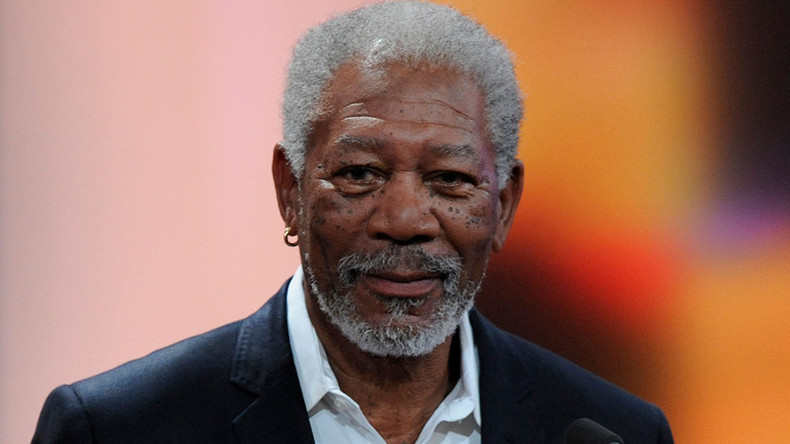 The world is a little bit brighter today as that secret wish we all had came true. Legendary actor Morgan Freeman can now guide us through traffic with his calming voice as part of a popular GPS app.
Google announced that Freeman's voice will be available on Waze, allowing the Shawshank Redemption star to guide you to Zihuatanejo, if you can remember the name.
Freeman is lending his voice as part of a promotion for his new film London Has Fallen in which he plays the US president.
Freeman has also played both God in Bruce Almighty and Nelson Mandela in Invictus, so we can't think of anyone we'd rather guide us through traffic.
The new feature won't include clips from his classic films, although Driving Miss Daisy would have been an obvious choice.
"I'm tryin' to drive you to the store!"
"I had the air-conditioning checked. I don't know what for. You never allow me to turn it on."
"Guess where I'm at? I jus' finished drivin' yo mama to da store."
Developed in Israel, Waze was acquired by Google in 2013 for a reported sum just shy of "the three comma club" aka US$1 billion.
Each of Waze's 100 employees were reported to receive an average of $1.2 million as part of the deal.
The app uses data collected from a community of drivers to map the best traffic routes available to a driver.
READ MORE: Sheriffs want to disable police tracking feature on Google Waze app
Now that Morgan Freeman can lead us to the grocery store or tell us when to make the next available U-turn, what next for the world?
Vote below and tell us who's voice you'd like to hear in your car.