S.Korea, US will rehearse invasion of N.Korea in record-breaking joint military drills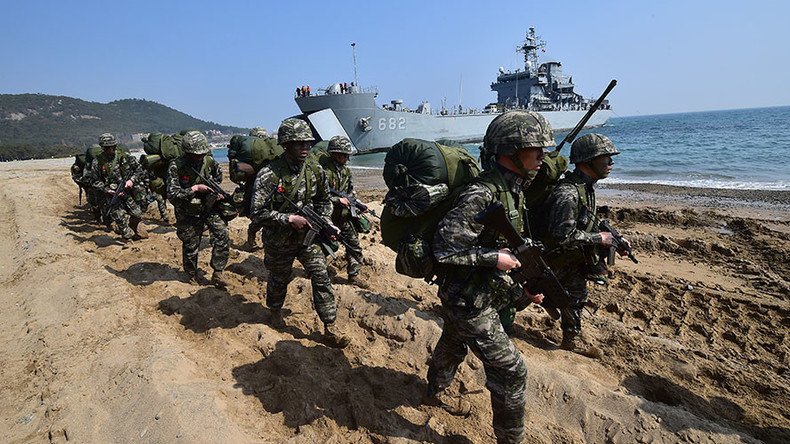 More than 90,000 South Koreans and 15,000 US troops will stage a "pre-emptive strike" on simulated North Korean weapons silos, following Pyongyang's rocket launch and a nuclear test earlier this year.
"This year's operations will involve recovering key facilities that are located deep within North Korea, all the way near its northern borders," a senior defense official in Seoul told the Korea Herald late last week.
"The scenario will include the special operations forces being deployed to border areas adjacent to China and Russia," continued the official, emphasizing that the troops would be needed to seal the conflict, and avoid escalation into a war with North Korea's powerful backers in Moscow and Beijing.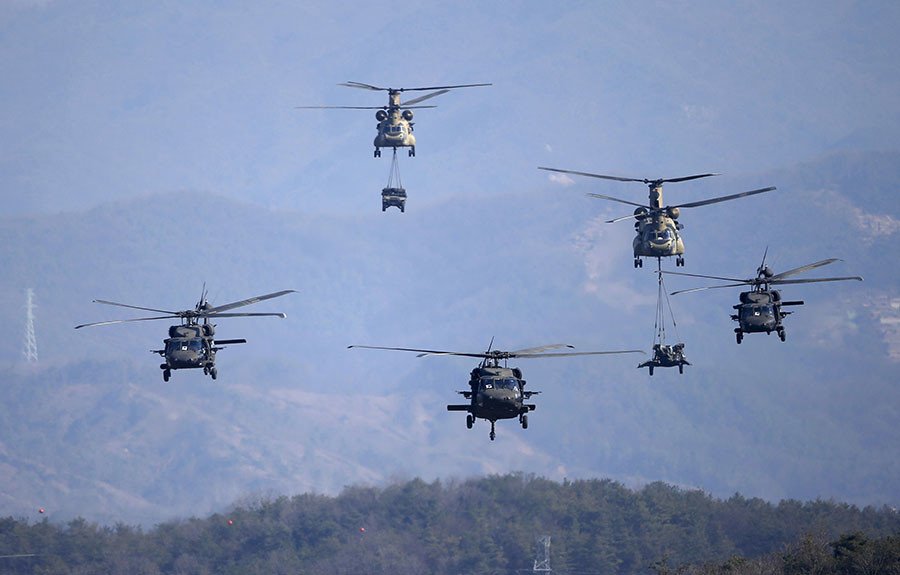 The number of Korean troops involved in drills, set to begin on March 7, will be 1.5 times as big as last year, and more than four times as many US Marines and other forces will be involved. Although there have been more numerous joint drills by the two countries, these are the biggest war games since the current format, named Key Resolve/Foal Eagle, was adopted in 2008.
Traditionally, the two exercises have focused on responding to an invasion, and counter-attacking – Key Resolve mostly through computer simulations, and Foal Eagle though ground drills, which will last through to the end of April. This year they have been supplemented by a new doctrine, called OPLAN 5015, in which the joint forces use F-22 superiority fighters, strategic bombers, nuclear-powered submarines, amphibious carriers, and other rapid means of attack to take out potential nuclear sites.
North Korea is thought to have a stock of over 1,000 missiles by US officials and think tanks, though not all of them would be able to carry a nuclear payload.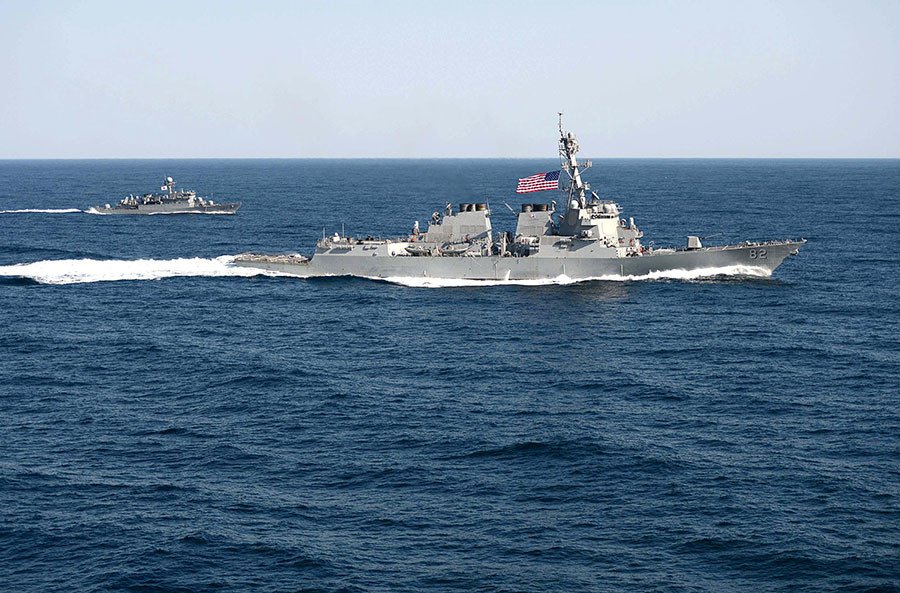 Seoul has insisted that the drills, supervised by the UN, are proceeding in accordance with plans made months ago, but officials have called them "a strong warning to the Kim Jong-un regime," which has been acting belligerent in recent weeks.
"Recent events here have made South Korean people feel a little insecure, especially the rapid development of the North's nuclear and missile programs, so the exercises are a welcome sign of Washington's guarantee of the alliance," Rah Jong-yil, the former head of South Korea's intelligence service, told The Telegraph.
As well as traditionally declaring the joint drills a preparation for a real invasion, Pyongyang has engaged in a particularly bitter war of words with Seoul, calling the South Korean President Park Geun-hye a "tailless, old, insane bitch" who "lives in the groin of her American master." The comments, published in a leading state newspaper, were a response to park accusing North Korean leader Kim Jong-un of overseeing an "extreme reign of terror."
READ MORE: Fury in Seoul after Pyongyang calls S. Korea leader 'crazy old b*tch'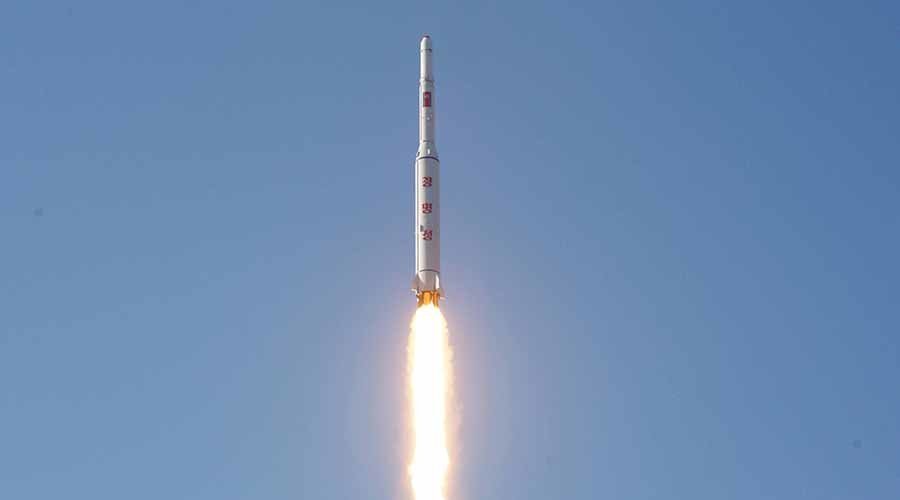 In January, North Korea carried out its fourth nuclear test, claiming to have successfully detonated a hydrogen bomb in an underground facility. While the legitimacy of the claim has been debated, the UN has said that it may deploy sanctions against the state. February's ballistic missile test, in which a satellite was put in orbit, was similarly condemned as a violation of previous sanctions imposed upon Pyongyang.
READ MORE: US rejected peace talks, demanded Pyongyang's denuclearization before latest nuclear test
The tests also signaled the end of mooted secret peace talks with the United States, after the North Korea refused "denuclearization," a Washington pre-condition for the negotiations.
You can share this story on social media: