5.5-magnitude earthquake strikes northern Afghanistan, tremors felt in Kabul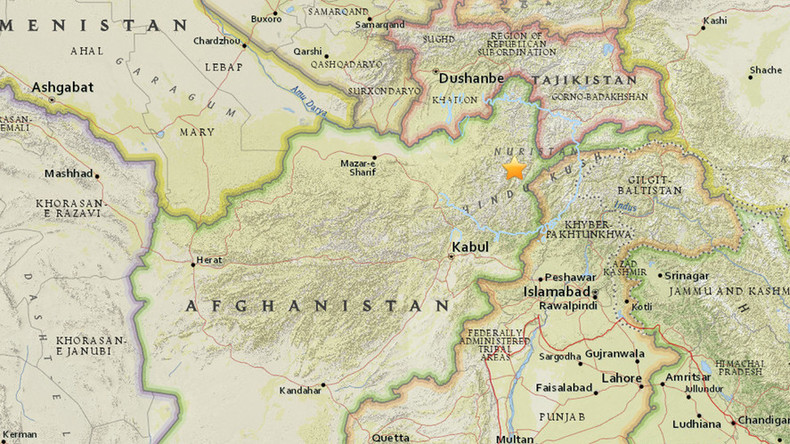 A 5.5-magnitude earthquake has struck northern Afghanistan, USGS reported. The tremors were felt in the country's capital, Kabul, local media said.
The quake happened 43km south of the village of Jarm, 64km and 75km from the city of Fayzabad, the provincial capital and largest city in Badakhshan Province in northern Afghanistan. The city has a population of about 50,000.
The quake was at a depth of 176.7km, USGS added.
The tremors were also felt in neighboring Pakistan, according to reports on social media.
READ MORE: Dozens injured as 6.2 magnitude quake jolts northern Afghanistan, India & Pakistan
The Himalaya region, which includes northern Afghanistan, is one of the most seismically active regions on Earth. The area is right where the India and Eurasia plates collide.
In December 2015, dozens were injured in a powerful 6.3-magnitude earthquake that hit the Afghanistan-Tajikistan border region.
READ MORE: Deadly 7.5 earthquake hits Afghanistan, Pakistan & India
In October 2015, more than 270 people were killed and hundreds more were injured in a 7.5-magnitude earthquake, which struck northern Afghanistan, Pakistan and India. Massive tremors jolted New Delhi, Islamabad and several other major cities.
You can share this story on social media: