'Oh Canada': Heartbreaking Missy Higgins ode to dead Syrian boy Aylan Kurdi takes off online (VIDEO)
Published time: 19 Feb, 2016 12:37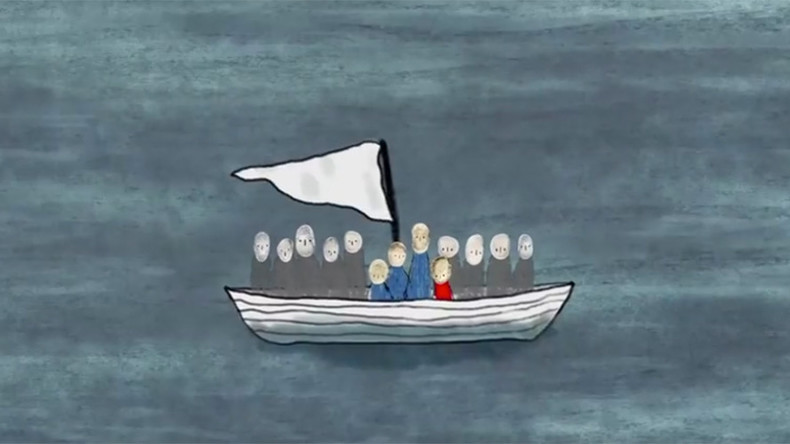 A poignant song and video inspired by the tragic drowning of Syrian toddler Aylan Kurdi has been released by an Australian musician who "felt overwhelmed by a profound protective instinct for him and people like him".
Photographs of the three-year-old's lifeless body washed up on a Turkish beach last year became a heartbreaking symbol of the ongoing refugee crisis in Europe. The toddler's family sought to escape the violence in Syria and make a home in Canada.
Missy Higgins' track 'Oh Canada' - a title echoing the national anthem of Aylan and his family's intended destination - tells the tragic story of their treacherous journey to Europe.
The award-winning Aussie singer recounts how their tiny dingy was capsized by strong waves in the Mediterranean Sea.
Aylan's father Abdullah was the only one of the four-member family to survive the incident and the song is presented largely through his perspective - from handing over "2,000 precious dollars" to traffickers, to "losing everyone I love tonight."
Hand-drawn images by children affected by political upheaval and violence in countries like Syria and Lebanon are used in the video. Pictures of family homes are juxtaposed with war and dark, stormy seas in which thousands of refugees have lost their lives.
READ MORE: Photo of Chinese artist Ai Weiwei posing as drowned refugee child Aylan Kurdi sparks controversy
Higgins said the photo of Aylan Kurdi being carried from the water by a Turkish soldier deeply affected her, inspiring the harrowing track.
"From where I sat in my comfortable living room nursing my newborn son, the tiny child in that wrenching image could have been my own little boy."
"I wanted to write this story from Abdullah's perspective because ultimately I felt his quest was so relatable," the artist wrote on her website. "I imagined that during that tumultuous boat journey, his heart cried out for Canada to embrace him and his family."