'Agitated and restless' leopard escapes Indian zoo week after capture on school ground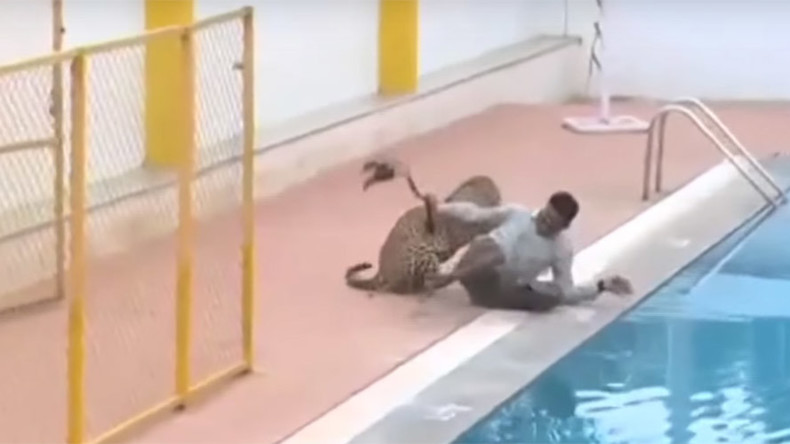 The wild leopard which terrorized the people of Bangalore, South India, is on the loose once more. The animal escaped from a zoo only a week after it was first caught in a lengthy and bloody operation.
The leopard is believed to have squeezed between the bars are the Bannerghatta Biological Park late on Sunday. An official said they only became aware of its absence only in the morning.
More than 50 forest officials are searching for the leopard, and people have been warned to stay cautious.
The leopard had previously been found prowling around a local school after straying from a nearby forest. It attacked several men ho had been sent to take it away after being shot with a tranquilizer dart, but before it kicked in.
When the animal was eventually captured, it remained agitated and restless, and officials said they would not immediately re-release it into the wild as it had a cloudy eye and a missing tooth.
Officials said there were three layers of barriers between the leopard and outside. "We will get to how the leopard escaped only after a thorough investigation," they said.