Austria won't deport Afghan asylum seeker who raped 72yo woman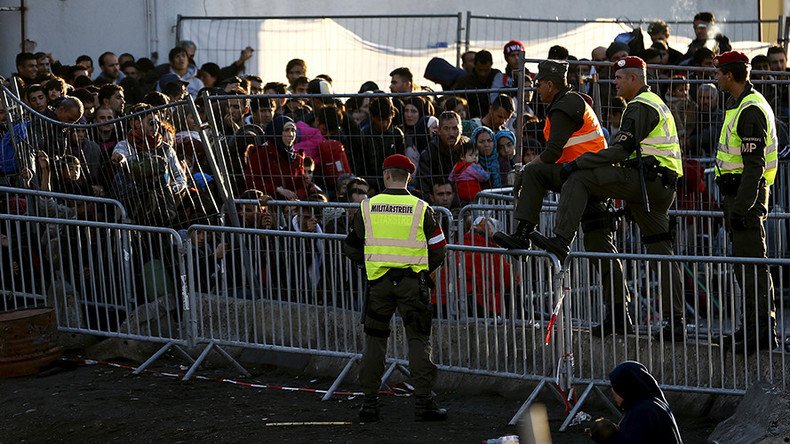 An 18-year-old asylum seeker who raped a 72-year-old pensioner will not be deported from Austria to Afghanistan after serving his 20-month prison sentence.
The Afghan asylum seeker, identified as Wahab M., was found guilty of raping an elderly woman by the Regional Court on Wednesday, Austrian press reported. He was sent to jail and issued a €5,000 fine.
The maximum penalty would have been five years behind bars, according to Austria's Kurier newspaper, but the judges considered several mitigating factors such as his being underage (the attacker was 17 at the time of the incident), his confession and the absence of a criminal record.
READ MORE: Vienna's police chief under fire after advising women not to walk alone at night
After serving his sentence, the refugee will remain in Austria as he received a short term in jail (less than three years).
In the meantime, the newspaper revealed new details of the case. The 72-year-old woman was identified as Christina F., from the town of Traiskirchen, in eastern Austria. Traiskirchen currently has one of the biggest refugee centers in Austria. Christina's daughter Sylvia was reportedly working with asylum seekers.
The incident took place on September 1, 2015, local media reported, but police didn't reveal it at the time because of the sensitivity of the case.
"It was a really hot day and I decided to take my dog for a walk along the Schwechat River [in Traiskirchen] , and saw two young men swimming there," the old lady recalled, as cited by Kurier newspaper.
READ MORE: Police in German town advised not to prosecute migrant offenders over petty crimes – media
One of the young men reached out his hand to her and asked her to help him onto the bank, she said, adding that she helped him without any suspicion.
"Suddenly, I felt a blow from behind," Christina said, adding that she was grabbed and pushed to the ground. The man put his hand over her mouth and tore off her clothing.
READ MORE: Swedish prosecutors won't probe reported cover-up of sex assaults by refugees
The victim, who weighed only 48 kilograms, was unable to fend off the attacker while her 13-year-old dog "was sadly not up to protecting his mistress from the attack," a friend of the woman, Hans Vesely, 72, later said.
After the attack, she managed to get home. Later she was found by her friend whom she told what had happened after he saw the bruises on her body.
"She is not the same woman anymore. She doesn't trust being left on her own and does not leave home, and she's become very weak since the incident," Vesely said.
Initially the authorities were not able to find the perpetrator. He was caught after committing a petty crime which required his DNA sample. This matched the one found on the old lady and authorities arrested the refugee.
First he denied the accusations, saying he was drunk and didn't have a clue what exactly happened. His friend also said he saw nothing. Eventually Wahab M. admitted the rape, following the disclosure of DNA evidence.
Austrian authorities deported at least 3,278 asylum seekers in 2015, interior ministry estimates say. In most cases, they were deported because their applications were rejected and only a few of them because of criminal convictions.
Sexual assaults and harassment of women by male refugees and migrants has been a hot topic recently. The first city to report about such cases on New Year's Eve was Cologne, Germany where "heavily intoxicated" men of "Arab or North African" origin were attacking local women en masse in the city center.
Similar incidents have been reported in other German cities such as Berlin, Frankfurt and Stuttgart. Police have also been accused of covering up migrant attacks.
You can share this story on social media: