Vienna's police chief under fire after advising women not to walk alone at night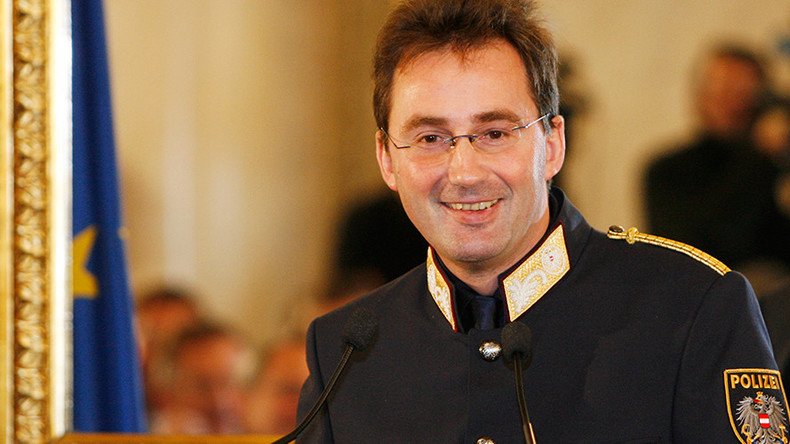 Vienna's police chief has come under fire after he advised women to refrain from going outside alone at night. His comments came after reports of sexual assaults against women in Austria's Salzburg and Germany's Cologne on New Year's Eve.
"Women should in general not go out on the streets at night alone, they should avoid suspicious looking areas and also when in pubs and clubs should only accept drinks from people they know," Gerhard Purstl said in an interview with the Krone newspaper in the wake of the New Year's Eve attacks on women.
Police have arrested three men in Salzburg, noting in a statement that they are Syrian and Afghan nationals.
However, Purstl urged everyone to stay calm, highlighting that no assaults connected with refugees had been registered in the Austrian capital.
"We must be always vigilant. In our city there are no noteworthy incidents or tendencies which are connected with the influx of refugees. Therefore there is no reason to spread alarm and panic," Pürstl said.
His advice spurred a wave of criticism from the Green Party and the Social Democratic Party of Austria (SPO).
"Should women now only go out with bodyguards if they want to avoid being told it was their fault when they get into difficulties?" Green Party women's spokesperson Berivan Aslan said in a statement.
The Green party security spokesman Peter Pilz made a tougher statement blaming Purstl for incompetence.
"Is the Vienna police chief saying that he is no longer in a position to protect women from sex attacks? If so, then he has failed in his job," Pilz said.
Jede Frau hat das Recht am Abend auf die Straße zu gehen. Auch allein. Und zu wissen dass die Polizei für Sicherheit sorgt. Auch in Wien.

— Peter Pilz (@Peter_Pilz) January 7, 2016
Sandra Frauenberger, the Vienna SPO women's affairs spokesperson, also criticized the police chief saying that police must focus on solving the problem instead of telling women how they should behave.
"The first reaction to incidents like this should not be to tell women to be more careful. The proper reaction is for us all to work together to fight problems like this," she said.
In response to the criticism, Austrian Interior Ministry Johanna Mikl-Leitner pledged that all the criminal cases would be investigated and the perpetrators punished.
"The police will make sure that they tackle every sex assault case with zero tolerance. We women will not allow ourselves to see our freedom to go where we want, when we want reduced by even a millimeter," she said.
Purstl, in turn, said that he just gave traditional advice issued by police as part of general crime prevention.
Sexual assaults on New Year's Eve occurred in a number of European countries. The largest number of assaults was registered in the German city of Cologne. According to a police report, witnesses said that as many as 1,000 "heavily intoxicated" men of "Arab or North African" appearance flooded Cologne's famous square on New Year's Eve. One hundred and twenty-one reports of assaults were registered by police who said that they included two cases of rape.
You can share this story on social media: