Police in German town advised not to prosecute migrant offenders over petty crimes – media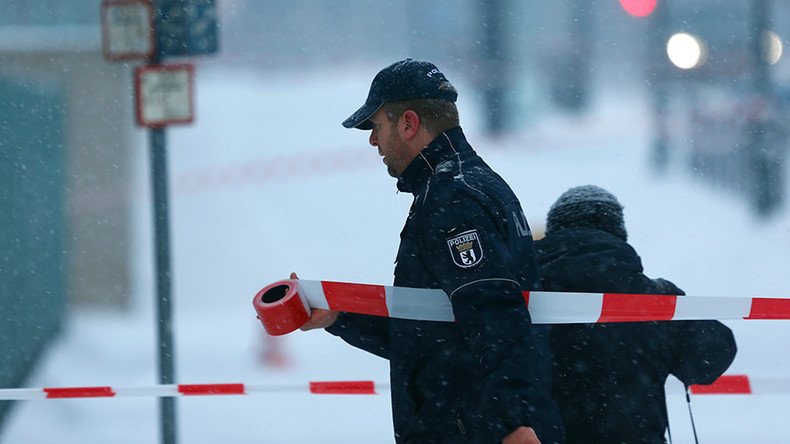 Police in the German town of Kiel were told not to prosecute or arrest migrants for petty crimes, media have revealed. The instruction, which was filed weeks before the sexual harassment scandal in Cologne on New Year's Eve, cited a lack of IDs among the migrants.
The documents first emerged in Bild newspaper and local Kieler Nachrichten daily. According to the media, the official guidelines of Kiel police department called for restriction of the prosecution for petty offences such as shoplifting or vandalism.
Police department and prosecutor's office reportedly held a "collective discussion" on October 7 to discuss criminal charges toward refugees who might commit crimes in Germany upon arrival. They found out that most of the refugees and migrants didn't have any proper documents or registration.
The authorities then concluded that the costs of pursuing migrants for small offenses were too high, while the chances of success in court were too low, the media said.
However, the leaked document stated that more serious offenses, such as "serious cases of theft and personal injury" should be treated the same, regardless of the origin of the perpetrator.
READ MORE: 'Unsafe on streets': Danish women 'sexually harassed' by refugees in at least 3 towns
Sexual harassment of women by male refugees and migrants on New Year's Eve is the main issue that has been making headlines since the beginning of the year.
The first city to report about mass sexual harassment was Cologne, Germany. According to eyewitnesses, "heavily intoxicated" men of "Arab or North African" origin were harassing and assaulting local women in the city center on New Year's Eve.
Similar cases have been reported in other German cities such as Berlin, Frankfurt and Stuttgart. Police were also accused of covering up migrant attacks in Sweden and Denmark.
You can share this story on social media: