'Women no longer feel safe': German city bans migrants from nightclubs after assault allegations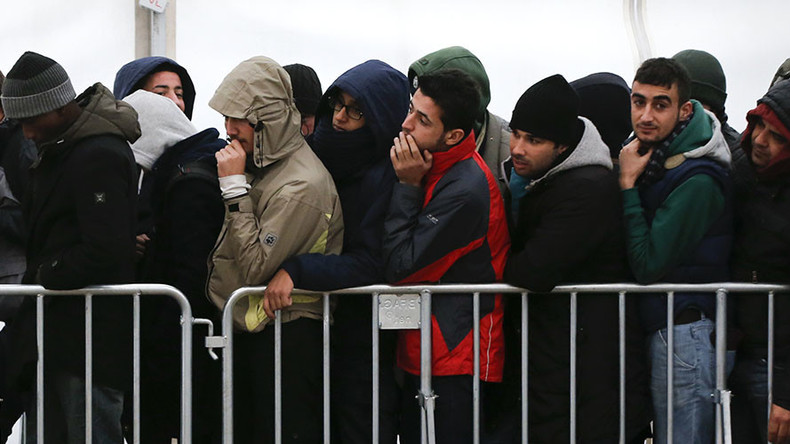 The German city of Freiburg says it is banning migrants from its nightclubs due to complaints by women of sexual harassment at the hands of asylum seekers and the stabbing of a bouncer by a migrant.
One woman told the Badische Zeitung that she had been in a club in December, when a large group of African men accosted her.
"I was surrounded and marginalized while dancing," she said. "The situation was full of male violence. I felt threatened."
There have also been reports of petty theft occurring in nightspots around the city, which is located in southwestern Germany on the Swiss border.
Incidents like these have caused local nightclub managers to take action, with one owner saying "women no longer feel safe." The management of the White Rabbit music club issued a statement last week saying: "We have decided that, for the time being, we will not allow people into the club who possess only a temporary residence permit" – the paperwork issued to refugees while their claims of asylum are being processed.
The city's authorities want to hold talks with bar and club owners to see what can be done to alleviate the problem.
The local police say they have not been made aware of the incidents. Police spokesperson Laura Riske said that establishments can choose who to let in, but cannot introduce whole sale bans on migrants.
"The operators of these establishments have authority over who they do and do not let in," she said, but warned that a blanket ban on all refugees would be illegal.
Ulrich von Kirchbach, a welfare and social services leader in the city, said that banning immigrants was wrong and amounted to "discrimination."
"One cannot rule out a whole group of people like this," he said, according to the Badische Zeitung. However, he added that anyone committing a crime "must be prosecuted under the law."
An altercation, which was caught on video, occurred in Freiburg in December when it was announced that new immigrants were to arrive in the city. A group of Germans opposed to the refugees yelled at a line of riot police, goading them to use violence.
Audibly distraught and desperate, one German shouted at the police: "Why aren't you shooting? Shoot us! Come on, shoot us!" They also berated them, screaming "You're destroying our children's future," and similar statements referring to what they perceive as the consequences of the country's open door policy for Syrian refugees.
Freiburg is not the only city to have banned migrants from nightclubs. In January, several Danish nightspots imposed strict admission rules requiring guests to prove their ability to speak Danish, German or English, following multiple complaints of harassment from female visitors.
"Many of the refugees and asylum seekers who go out at the weekend do not know the rules. When they see a girl, they go crazy, trying to grope her or grab her clothes," Haderslev night club owner Rafi Ibrahim, himself an immigrant from Syria who has been living in Denmark for several years, told the Copenhagen Post.
You can share this story on social media: