German swimming pool closed to male refugees after assaults on women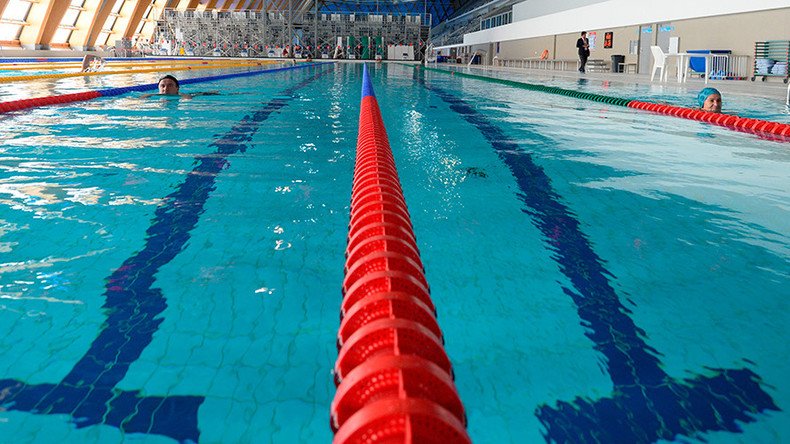 In a first, male migrants were banned from a leisure center in a German town for sexually harassing female visitors, while authorities in a different German town chose to step up security at a center for similar reasons.
Male asylum-seekers currently living in a hostel in Bornheim, a town on the outskirts of Bonn, were banned from visiting a local swimming pool after the number of complaints of sexual harassment from female bathers became alarmingly high, the town's authorities said on Friday.
None of the episodes can be regarded as criminal offences, but the men's behavior was more than inappropriate, Markus Schnapka, Bornheim's social welfare chief said, as cited by Die Welt.
The ban is a temporary measure. The men can regain access to the swimming pool once they reconsider their behavior, according to local officials.
"Once our social workers tell us that they have got the message, we'll terminate the measure," Schnapka said, Die Zeit reported.
Schnapka would also like to hold so-called "information days" at Bornheim's refugee camp, where nearly 300 refugees currently live, to raise awareness about the image of contemporary German women.
The ban was also prompted by a sexual attack on a woman in her 50s by an 18-year-old refugee in the same town that took place in broad day-light. The man reportedly groped the victim and tried to kiss her.
The staff of another pool in the town of Netphen in North Rhine-Westphalia near Cologne also had to impose disciplinary measures on some refugees.
Bernd Wieczorek, the pool manager, has confirmed that a group of 20- to 25-year-old refugees sexually harassed female visitors. The young men watched them during aqua-cycling class and followed them afterwards, Berliner Kurier reported.
The rules and regulations of the swimming pool were clearly stated in English, German, Arabic and French, according to Wieczorek.
The refugees weren't banned from the pool, however. Instead, the administration decided to increase security, since a ban would mean "discrimination," according to RP Online.
In the same manner, an Austrian bar called Charly's in the town of Bad Ischl banned refugees after an alleged sexual harassment episode. The move sparked criticism from human rights groups.
On New Year's Eve, a group of migrants came to the bar and reportedly groped a waitress.
"After that I had enough and I decided to ban them all until we find the culprits. I need to protect my guests and my family," Karin Siebrecht-Janisch, the owner, told AFP, insisting that she was not inciting racism or hatred.
The measures come in the wake of the recent mass sexual assaults that took place on New Year's Eve in Cologne, Hamburg, Berlin, Frankfurt, Stuttgart and Bielefeld, where migrants attacked, groped, and robbed women. Similar cases were reported in other EU cities including Helsinki, Stockholm, Vienna, Zurich, among others.
You can share this story on social media: