Swedish prosecutors won't probe reported cover-up of sex assaults by refugees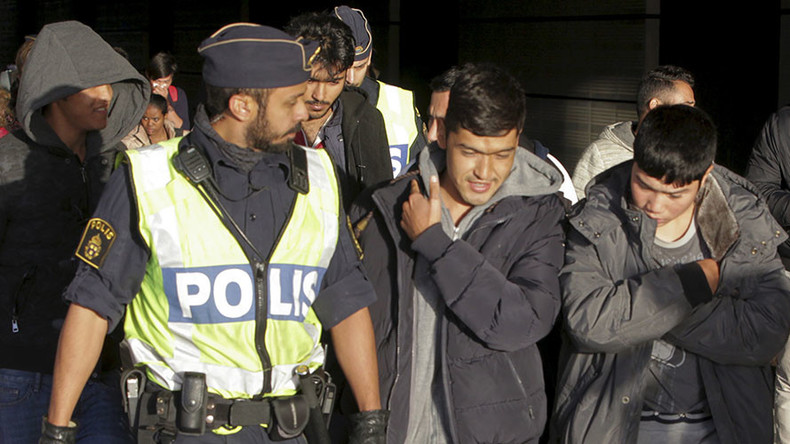 Allegations of a police cover-up of sex crimes reportedly committed by refugee youths at teen music festivals in Stockholm will not be investigated by the Swedish prosecutor's office, it announced.
Mats Ahlund, a lawyer at the special prosecutor's office, said on Wednesday there was "no reason to believe representatives of the Police Authority committed crimes subject to public prosecution."
READ MORE: Swedish police accused of covering up sexual assaults committed by refugees at music festival
Earlier this week the Swedish daily Dagens Nyheter (DN) wrote that the police failed to inform the public that there were 38 reports of rape and sexual assault filed after the We Are Sthlm festivals in 2014 and 2015. The free festival, named after the Swedish capital's postal code, is held annually for people aged between 12 and 17.
The newspaper report, which cited internal police memos, said as many as 50 Afghan refugees were suspected to be involved. Peter Agren, the officer in charge of policing at the festival in 2015, commented that the police were reluctant to report crimes committed by asylum seekers not to "play into the hands of the Sweden Democrats," an anti-immigration party.
After the publication, police spokesman Varg Gyllander told AFP that the police "simply do not know" why the information was not reported. National Police Commissioner Dan Eliasson said the police must look into the matter further and conduct internal investigations "to see if any errors or crimes have been committed."
Swedish police have since charged a 15-year-old with assault and sexual assault against two 14-year-old girls at the festival.
The scandal in Sweden comes as several European nations try to cope with the ugly side of welcoming hundreds of thousands of asylum-seekers from the Middle East and North Africa. Hundreds of sex crimes committed by refugees were reported in the Germany city of Cologne after New Year's Eve, although for several days police claimed the night's celebrations had gone smoothly.
You can share this story on social media: