Youth gangs assaulted women in several Swedish cities on NYE – local media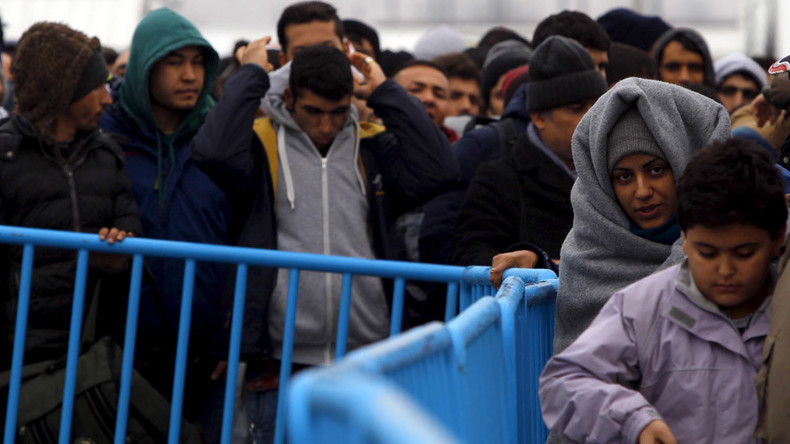 Gangs of young men, presumably migrants, assaulted women in Swedish Malmö, Karlstad and Kalmar on New Year's Eve, local media has revealed, citing police. The news emerged after Swedish police were accused of ignoring sexual harassment at a Stockholm music festival.
Several groups of eight to ten unattended migrant youths, some of them presumably from Afghanistan, molested drunk women on New Year's night in Malmö, Sydsvenskan newspaper reported. According to Malmö officer Håkan Johansson, the criminals left immediately upon spotting police cars.
A few such cases were reportedly prevented in other areas of the city, such as King's park and Central Station, before any serious harm was done to the victims. It has not been reported whether any of the women have filed official complaints. The officer claims that this type of gang harassment is new to Malmö.


Young girls in Karlstad also fell victim to groups of adolescent migrants on New Year's night. Several girls sought refuge with the police, Värmland Folkblad (VF) reports.
Police spokesman Tommy Lindh claims that the incidents occurring on New Year's eve were of a significantly smaller scale than those which took place at the "We are Sthlm" musical festival last summer. Karlstad police urge those who suffered assaults by young refugees to report them immediately.
The city of Kalmar also witnessed attacks on women on New Year's Eve, Expressen reports. Police have urged people to submit photos and videos from that night that might help identify assailants. Only four reports of abuse were received following the celebrations, but police believe there could be more cases.
"We realized that there were many unreported cases and urged more people to make complaints," Johan Bruun, spokesperson for police in Kalmar said.
The reports have come to light shortly after allegations that similar sexual harassment has taken place at Stockholm music festivals. Police officers have been accused of standing aside and ignoring molestation at the "We Are Sthlm" events of 2014 and 2015. Youths are reported to have harassed girls as young as 11 or 12 years old by "rubbing themselves against them."
READ MORE: Swedish police accused of covering up sexual assaults committed by refugees at music festival
Stefan Löfven, Sweden's Prime Minister, has called the underreported cases of molestation "a double betrayal" of the women involved and has ordered police to investigate alleged cases of sexual harassment that may have taken place at public events over the past two summers.
The gang assaults in Sweden on New Year's Eve appear to be similar to attacks that took place in the German city Cologne, where more than 500 cases were registered during the same night. Some 40 percent of those incidents involved some form of sexual assault.
You can share this story on social media: