Canada halts intelligence sharing with Five Eyes after 'accidentally' sending over Canadians' data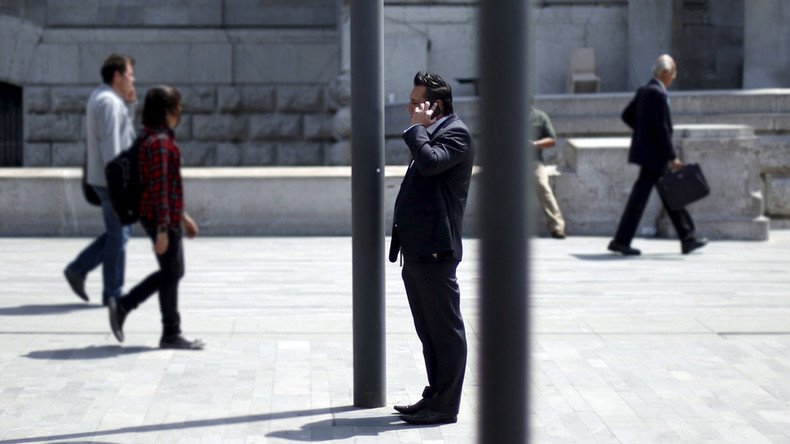 Canada has put a hold on sharing top secret spy data with the Five Eyes countries, including the US, after it was discovered that its NSA counterpart had shared info containing the personal details of Canadians, senior government officials said Thursday.
READ MORE: New docs confirm CIA had rendition flight lurking in Europe to catch Snowden
Authorities say they made the decision after learning that the Communications Security Establishment (CSE) agency had not properly hidden the metadata of Canadian citizens before sharing it with its international allies. Metadata includes the numbers and time stamps of phone calls, but excludes content.
"We want to make sure that software updates actually do what they're supposed to do. And that's why we have stopped that portion of metadata sharing. It's very important that…we do protect the privacy of Canadians," Defense Minister Harjit Sajjan told the media.
"CSE will not resume sharing this information with our partners until I am fully satisfied the effective systems and measures are in place."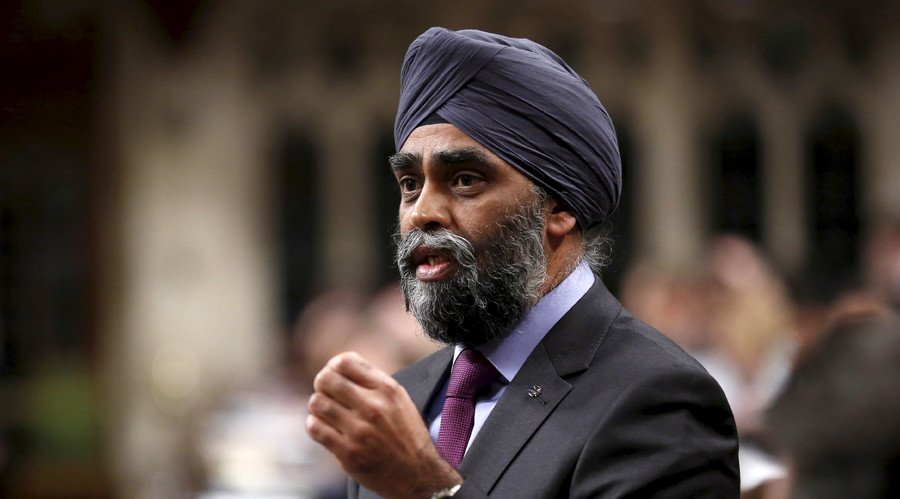 The CSE is the equivalent of America's National Security Agency (NSA), which monitors electronic communication. Sajjan, who oversees the agency, did not specify when the information sharing was stopped.
Canada is a member of the so-called Five Eyes intelligence sharing network. Other members include the US, the UK, Australia, and New Zealand.
Sajjan stressed that Canada's allies were not upset about the halt in information sharing. "Our allies are actually very supportive of the work that CSE does on a daily basis. They also value the same type of protection as we do, and that's why this agreement, this very important agreement within our Five Eyes community is in place."
It is against the law to snoop on Canadians specifically, but sometimes Canadians do get caught in the spy web when the CSE investigates other targets.
Sajjan estimated that adding that the information that had been shared did not contain enough detail to identify individual Canadians.
The Defense Minister made the announcement along with Minister of Public Safety Ralph Goodale. It came shortly after the CSE revealed the problem, stating that not enough was being done to hide the sensitive information of Canadian citizens.
READ MORE: Rewind and Play: NSA storing "100 percent" of a nation's calls
Former CIA employee and NSA computer analyst Edward Snowden was the first to blow the whistle on the top secret NSA program. His leaks revealed that the US intelligence agencies collect information about US citizens along with a trove of other top secret data. The highly disturbing revelations painted a picture of a massive blanket data collection program being carried out on a scale previously unheard of and allegedly without the need for specific court orders.
Meanwhile, Canada-related leaks exposed by Snowden revealed that the CSE shares some of its tactics with the NSA, and even allegedly uses the US agency's cyber warfare software for some tasks.
The Snowden leaks also showed that the CSE targets cellphones using highly sophisticated malware called WARRIORPRIDE, and also maintains a botnet – a whole network of infected private computers – to attack targets without giving itself away.
Back in 2013, NSA leaks implied that Canadians were also allegedly involved in spying on devices connected to the Brazilian mining and energy ministry – which was part of what prompted accusations of industrial espionage and a diplomatic row between Brasilia and Washington.
Other Snowden leaks established that the NSA is not just interested in collecting metadata from global communications, but also their content, including images, even if it affects people not under direct suspicion.
The Five Eyes states routinely share private data of global citizens which they harness through mass surveillance operations, according to Snowden. However, critical information relating to this opaque interstate arrangement remains obscured from public knowledge.
You can share this story on social media: