New docs confirm CIA had rendition flight lurking in Europe to catch Snowden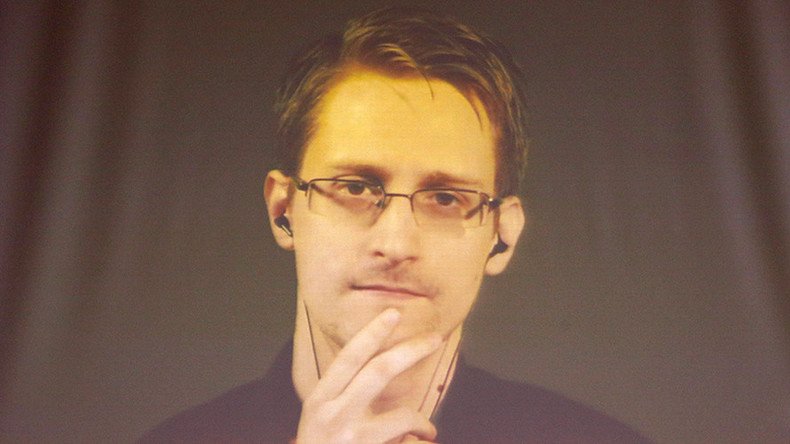 A Danish news website has published documents backing up the allegations that in June 2013 a US plane with a connection to CIA black site programs was on call in Copenhagen ready to snatch NSA whistleblower Edward Snowden as he was stranded in Moscow.
The story of the private aircraft, a Gulfstream V with registration number N977GA, was first reported by The Register in June 2014. The plane previously used by the American intelligence to secretly transport terror subjects to clandestine detention facilities in Europe, flew from Washington, DC over Scotland to Copenhagen, the report said.
In August 2015, the Danish news website Denfri.dk filed a number of Freedom of Information requests to the government in Copenhagen, seeking the disclosure of documents concerning the alleged involvement of Denmark in a plot to arrest and extradite Snowden. On Sunday, it reported that after lengthy deliberation, it had acquired new evidence that substantiated the claim.
Among the documents published by Denfri.dk are permission for the overflight and landing of the plane, which warns that it should be operated exclusively for "state purposes of [a] non-commercial nature," and talking points for the Transport Ministry should journalists ask about the plane.
There is also a batch of heavily redacted emails indicating communications between senior officials in Denmark's police, Foreign Ministry and Justice Ministry, including Anders Herping Nielsen, a chief consultant of the Justice Ministry's international office and its former deputy head, whose responsibility it is to decide on the extradition of people for trial in other countries.
The content of these emails is mostly blacked out.
"Denmark's relationship with the USA would be damaged if the information becomes public knowledge," the Justice Ministry wrote in its reply to Denfri.dk, commenting on reasons for the heavy redacting.
However, Denfri.dk managed to confirm that the US was granted permission to fly over as well as to land on Danish territory by "the civil registered aircraft registration N977GA or substitute."
The investigative website also confirmed that the aircraft used Danish airspace and landed in the Copenhagen airport, basing its evidence on the obtained documents.
READ MORE: Catch me a spy: Secret Snowden rendition plot revealed?
The Danish Justice Ministry refused to disclose any documents related to the US requesting Danish police to arrest and extradite Snowden if he set foot in the country.
However, Denfri.dk published a similar letter from the US to the Norwegian Criminal Investigation Service, which was initially reported by the Norwegian media in August. In this letter, the FBI requested the corresponding services in Norway "immediately notify the necessary and applicable agencies… in the event that Snowden should board a flight from Moscow to one of your respective countries [Denmark, Norway, Sweden, Finland] for either transit purposes or as a final destination."
The letter also indicates that a similar request was filed with the Danish police.
Snowden is a former NSA employee who was responsible for the largest leak of US classified documents in recent history. In 2013, he exposed the agency's secret electronic surveillance program to journalists.
As the US was seeking his arrest and prosecution, he was left stranded in Moscow en route from Hong Kong after his passport was revoked by US authorities. Russia eventually granted him political asylum, a move that contributed to the lengthy list of incidents that have worsened relations between Moscow and Washington.
The whistleblower remains a controversial figure worldwide. Many see him as a champion of human rights and a hero, while others have labeled him a traitor and a glory hound. Since receiving asylum in Moscow, Snowden has been living in relative obscurity, only occasionally participating in privacy advocacy events via a video linkup.
You can share this story on social media: