Catch me a spy: Secret Snowden rendition plot revealed?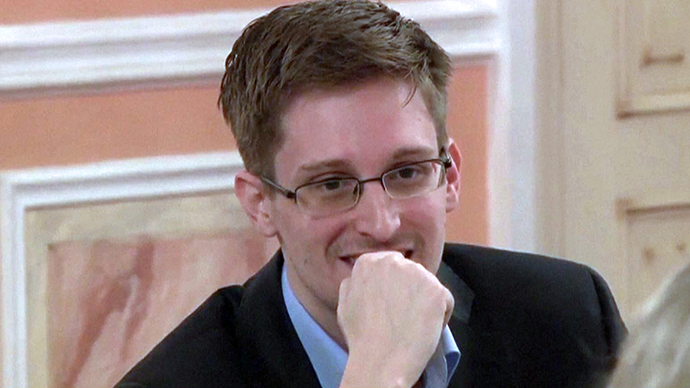 A US government jet used in CIA 'rendition' flights flew into Europe on the same day NSA whistleblower Edward Snowden arrived in Moscow from Hong Kong, the UK Register reports. The plane was one component in a concerted US effort to nab the rogue leaker.
Amateur plane watchers first caught a glimpse of an unmarked Gulfstream V business jet flying above Scotland at 45,000 feet on the morning of June 25, 2013. The tail number – N977GA – has been associated with previous CIA rendition flights. While the aircraft was allegedly not reporting its progress to air-traffic controllers and had not filed a flight plan, the enthusiasts were able to track the plane's radar transponder signal using a technique called multilateration.
"The plane showed up on our system at 05:20 on 25 June," a member of an internet aircraft-tracking network run by enthusiasts in the UK told the Register."We knew the reputation of this aircraft and what it had done in the past."
According to online tracking information collected by the enthusiasts, the plane never made it to Moscow, but instead landed at Copenhagen Airport, where it stayed put.
Snowden, incidentally, arrived in Moscow on the evening of June 24 from Hong Kong, where he had intended to catch a connecting flight to Cuba. His passport was voided, leaving him effectively stranded in Moscow's Sheremetyevo Airport. In August, Russia granted him asylum for one year.
The N977GA has a checkered past, with Dave Willis writing in 2008 for Air Forces Monthly that the plane has been used in the "CIA's program of extraordinary rendition against terrorist subjects."
On October 5, 2012, together with a privately owned Dassault Falcon 900 the two planes reportedly carried terror suspects Abu Hamza, Babar Ahmad, Syed Ahsan, Khaled Al-Fawwaz and Adel Abdul Bary to the United States to face trial after losing an extradition battle in the UK.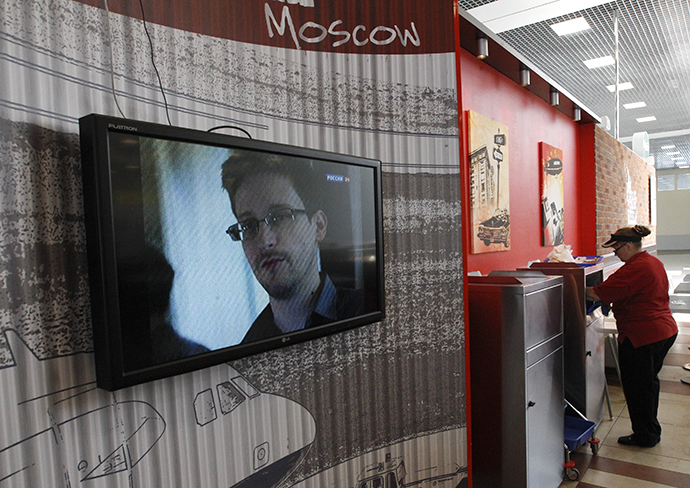 Meanwhile, the FBI, the CIA, the State Department and other government agencies were meeting on a near daily basis to determine a way to apprehend Snowden, according to a recent report in the Washington Post.
The meetings, convened by White House homeland security adviser Lisa Monaco, included among its participants the CIA's head of counterintelligence, FBI Deputy Director Sean Joyce, and former US Ambassador to Russia Michael McFaul, who often took part by videoconference in meetings which often began well after midnight in Moscow.
But despite their best efforts, they often ran into a brick wall, namely Russia.
"Snowden has not committed any crimes on Russian territory," an official told Interfax at the time. "In addition, Russian law-enforcement agencies have received no instructions through Interpol to detain him. So we have no grounds to detain this transit passenger."
That sentiment was later reflected by Russian President Vladimir Putin, who said Russia was not "protecting Edward Snowden," but had no legal basis to extradite him.
"We can't say for sure whether or not Mr. Snowden committed a crime in the US, it's impossible for us to ascertain. But as a sovereign country that has no extradition treaty with the US, Russia has no other choice but to permit him to live here," Putin said.
In lieu of a Russian handover, US officials hoped Snowden would attempt to flee to a third country, with the hopes of nabbing him in route.
"The best play for us is him landing in a third country," Monaco said, according to an official who met with her at the White House."We were hoping he was going to be stupid enough to get on some kind of airplane, and then have an ally say, 'You're in our airspace. Land,'" the official added.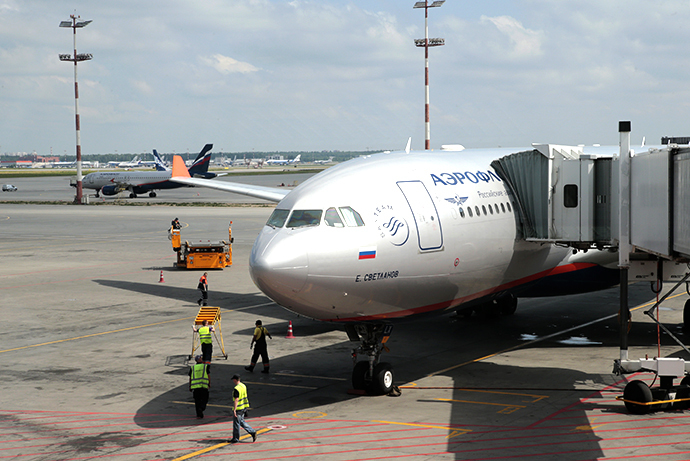 It was this hope which led to a serious diplomatic breach of etiquette, when the presidential plane of Bolivian leader Evo Morales was forced to make a sudden stop in Vienna, after Spain, France, Portugal and Italy abruptly blocked their airspace to him. Austrian authorities searched Morales' plane, which had departed from Moscow, hoping to find Snowden on board.
Morales accused Washington at the time of masterminding the plot, saying the incident reflected a "neo-colonial" attitude to his entire continent.
Just days after Snowden had arrived in Moscow and nearly a week before Morales' plane was grounded, US President Barack Obama struck a dismissive attitude towards the whistleblower, saying he was "not going to be scrambling jets to get a 29-year-old hacker."
Caitlin Hayden, a spokeswoman for the National Security Council, later clarified Obama's remarks to the Post, saying the US would not use military assets to capture Snowden, who has been charged with two counts of violating the Espionage Act and theft of government property for leaking documents that have revealed the scope and nature of sweeping US surveillance programs.
You can share this story on social media: