'Unrealistic perceptions': 800 refugees withdraw asylum applications in Norway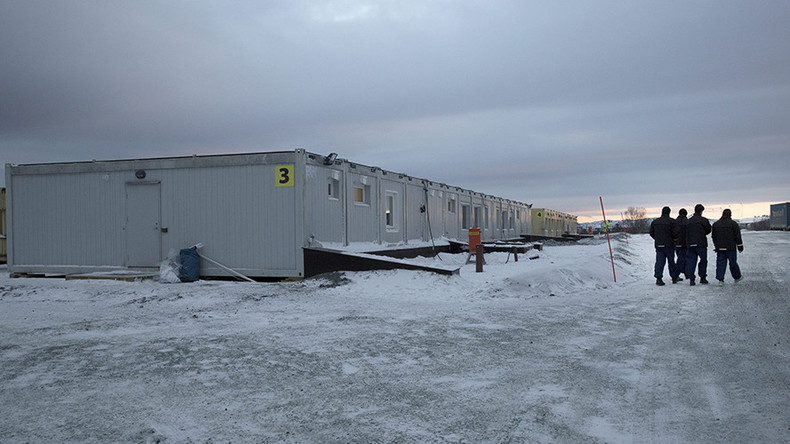 More than 800 refugees have left Norway after seeking asylum there, with most choosing to return to their home countries. A supervisor with Norway's immigration agency believes the asylum seekers had "unrealistic perceptions" about the nation.
Out of 31,145 refugees who sought asylum in Norway last year, 805 have withdrawn their applications, newspaper Vårt Land reported. Of those, 137 came from Iraq, according to figures from the Directorate of Immigration (UDI). Additionally, 102 came from Syria and 63 from Afghanistan.
The head of the UDI's returns unit, Katinka Hartmann, said the agency is unsure exactly why the applications were withdrawn because interviews are rarely conducted with those who drop their requests. However, she speculated that many asylum seekers may have had unrealistic expectations.
"We assume that many of them had an unrealistic and erroneous perception of the types of opportunities they would have in Norway. Probably those who do not have a need for protection realize that there is little to gain in having their asylum applications processed here," she told Vårt Land.
She went on to explain that the majority of those who withdraw their applications return to their home countries.
Others choose to relocate to different countries, Hartmann said, stressing that Syrians sometimes head to Russia, the United Arab Emirates, Turkey, Lebanon and Jordan.
The news comes just one week after Norwegian authorities began sending mainly Syrian refugees back to the Russian border they crossed last autumn. Around 70 asylum seekers went on hunger strike in Norway to protest against possible deportation and general uncertainty surrounding their fate.
Norway has since halted the deportations, and will discuss the issue with Moscow next week. According to Norwegian law, migrants traveling via the 'Arctic route' are illegal, as Russia is considered a safe third country, viable for refugees to claim asylum there.
Meanwhile, Europe continues to face the biggest refugee crisis since 1945, with the numbers of new arrivals expected to increase this year. More than one million asylum seekers entered Europe in 2015, most of them from Syria, where a civil war has taken the lives of 250,000 people and displaced 12 million since 2011, according to UN figures.
You can share this story on social media: