Norway authorities halt deportation of 'Arctic route' asylum seekers to Russia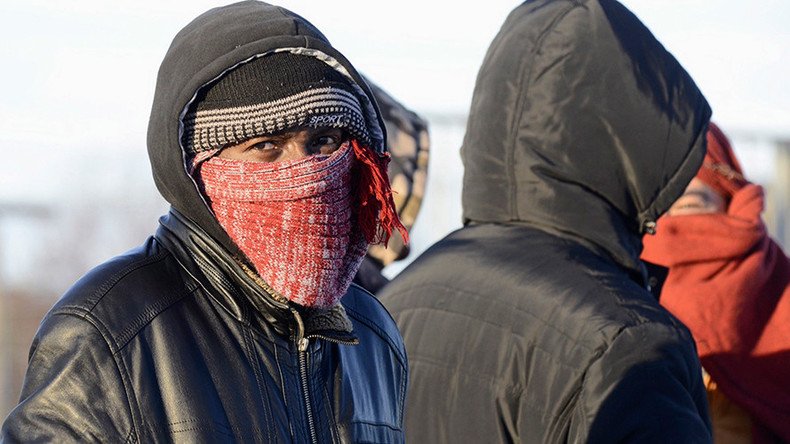 Norwegian authorities have suspended the deportation of asylum seekers to Russia. Many refugees crossing into Norway have taken a path through Russia dubbed the 'Arctic route,' and were previously sent back directly.
The refugees arriving into Norway from Russian territory have in most cases traveled from as far away as Syria, Iraq and Afghanistan, taking the 'Arctic route' via Moscow, Murmansk, and the town of Nikel.
The Norwegian Foreign Ministry said in a statement that: "The Russian foreign affairs minister was in contact [Friday] with the Norwegian authorities on the subject of the return of asylum seekers via Storskog," referring to the Storskog border crossing, 400 kilometers north of the Arctic Circle.
The move to halt sending the asylum seekers back was made by Norway after Moscow asked to discuss issues linked with the deportations to coordinate the process, Norwegian Foreign Minister Borge Brende told the Norwegian Broadcasting Corporation.
The talks are set to start next week, but currently deportation is halted until further notice, Brende added.
Russia mainly wants to ensure the safety of the procedure: asylum seekers are to be sent to Murmansk and Moscow by plane.
Moscow wants to accept that asylum seekers have a legitimate reason to stay on its territory: residence permits, as well as long-term and multiple-entry visas. Those who have such documents can come back to Russia, and their return is to be discussed.
So far, only 13 out of more than 100 people who arrived in the northern municipality of Sor-Varanger, on the border with the Russian Murmansk region, were sent back to Russia in minibuses, TASS news agency reported.
In 2015, more than 5,000 came to Norway through 'the Arctic route.'
READ MORE: Refugees claim ISIS militants living among them in Germany
A third of the asylum seekers are thought to be Syrian nationals, and they seemed to have crossed the Norway-Russia border by bike, circumventing the law that it is illegal to cross on foot or in cars.
The Norwegian government quietly changed its immigration rules in December to let it deport asylum seekers to countries deemed "safe"—including Russia.
You can share this story on social media: