Refugees in Norway go on hunger-strike over treatment, plans to deport them to Russia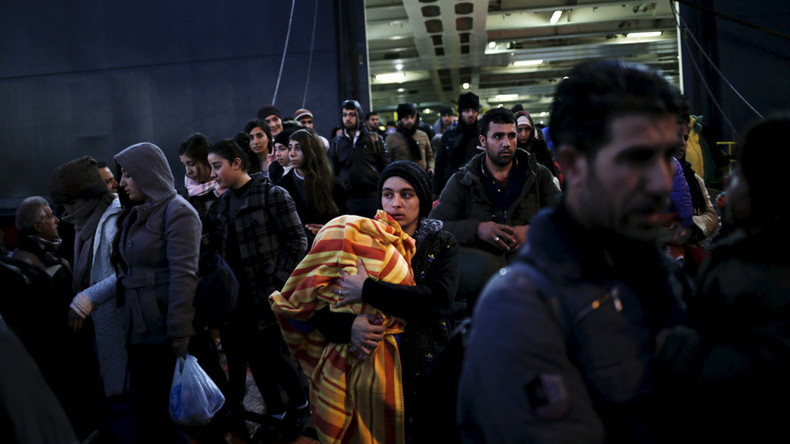 70 asylum-seekers have been taken to a camp in the Finnmark province of Sor-Varanger on the border with Russia. Uncertainty about their fate has led to some staging a hunger strike.
"When they brought us here, they said we would be interviewed by UDI [the Norwegian Directorate of Immigration], but we haven't been. We haven't been given any information," one of the asylum seekers, Rami Haddad from Jordan, told Norwegian broadcaster NRK on Monday.
"It feels like we are in prison. We can't go out or do anything, the police are everywhere," he said.
He said that both children and adult have joined the hunger strike.
40 asylum seekers have reportedly ran away from a different center – Oscarsgata, situated in Vadso – also out of fear of being deportated to Russia.
"It's both Syrians and Afghans. Thus far, we have reached a figure of 40 after going around and counting," the centre's deputy leader, Hilde Meyer, told VG, The Local reported.
The mass departure comes after Russia agreed that Norway could return migrants who hold a Russian visa by bus. Norwegian police said that it was satisfied with the results of the dialogue it had with the Russian authorities, TASS reported.
Refugees who were denied asylum in Norway are going to be delivered to the Russian residential areas closest to the border, police said.
Most have fled the conflict in Syria.
"They left because they heard that the police had come to the centre and they are afraid. We haven't slept well these past few months because we think the police can come at any moment and take us," an unnamed asylum seeker at the centre told NRK.
Last year more than 5 million refugees from Asia and Middle East took up the so-called "Arctic route" to go to Europe, a road lying through Murmansk, a Russian city bordering Norway and Finland.
According to Norwegian law, migrants traveling via the "Arctic route" are illegal, as Russia is considered a safe third country, viable for refugees to claim asylum.
Thousands of migrants decided to travel by bike as it is illegal to cross the border on foot. Last week Norway said it was going to deport migrants who came to its borders by bike back to Russia.
Last year Norway deported more than 400 asylum seekers to Russia, who had long-term visas, residence permits, or other documents that allowed them to stay on Russian soil.
READ MORE: '10,000 refugees entered Norway in October - many crossing over Russian border'
European countries have been swamped with the influx of migrants and have tried to implement measures to curb it. The refugee crisis sparked a number of demonstrations in Germany with the protesters blaming the country's migrant policy and calling for Angela Merkel's resignation.
The head of Bavarian district has recently sent a bus full of refugees to the chancellor's Berlin office, saying he was incapable of taking in the asylum seekers.
The Danish government has proposed a plan to strip refugees of their valuables, including cash and jewelry and make them pay for their stay in asylum. The policy of free movement within the EU has been questioned by Germany's finance minister, who said it is likely that the Schengen system could soon collapse.
You can share this story on social media: