Woman stabbed to death in Swedish refugee facility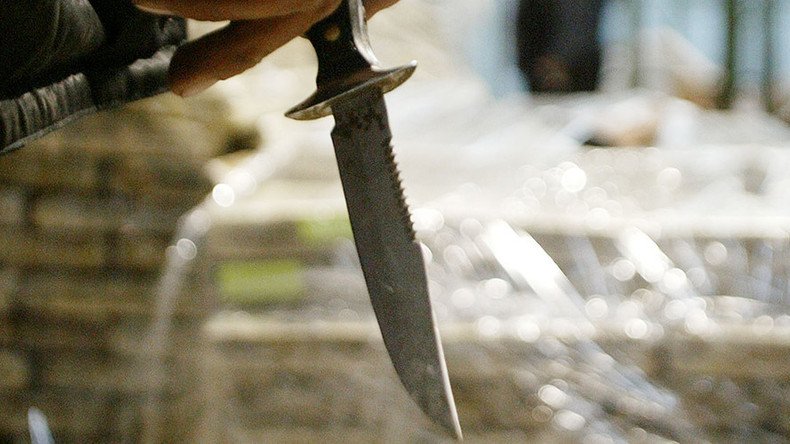 A young woman stabbed in a brawl on Monday at a center for underage unaccompanied refugees in southern Sweden has died of her injuries.
Mölndal city police were alerted about a quarrel that broke out in a local center for children and adolescents at around 8am on Monday, local media say. A 22-year-old female staff member was taken to Sahlgrenska Hospital with a severe injury, but later died.
"The woman who was taken to Sahlgrenska Hospital this morning died because of the injuries she received in connection with the altercation, relatives are informed," police spokesman Christer Fuxborg said, as quoted by Aftonbladet newspaper.
A preliminary investigation has been launched, police said. The event will be classified either as murder or manslaughter, depending on the suspect's intentions.
The attacker, who lives at the facility, was arrested and remains in custody. His identity has not yet been confirmed, police say. It is unclear how many residents were involved in the altercation. Six to seven other people are reported to have been detained for questioning, however the authorities are currently facing issues with the language barrier.
"It is difficult for us to communicate with each other, as some of them don't speak Swedish. We are about to find out what happened," Fuxborg said, as quoted by Göteborgs-Posten.
Amal Hassan, a colleague of the deceased, arrived at the scene as soon as she heard about what had happened.
"I am shocked. All who live here are very nice. There has never been trouble before," she told Göteborgs-Posten.
The center in Mölndal is a private facility and had been running smoothly since its opening in September 2015. Ten adolescent refugees currently live there.
You can share this story on social media: