Syria conflict, refugee crisis can be solved 'together with Russia' - German Finance Min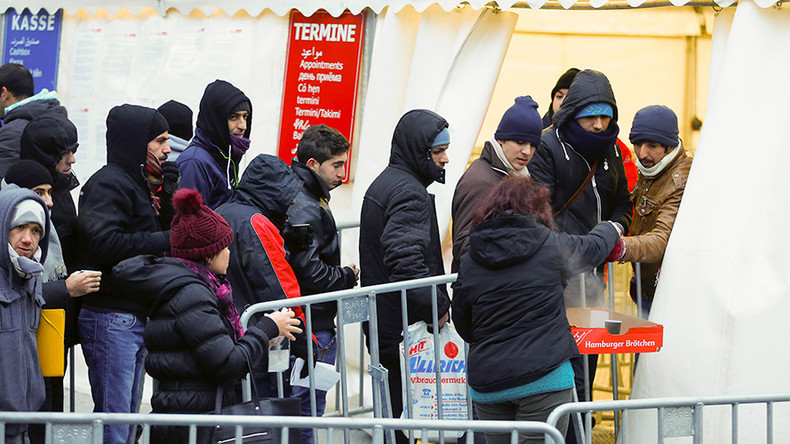 Russia has a key role to play in the solution of both, the Syrian conflict and the refugee crisis, German Finance Minister Wolfgang Schäuble has stated. He said the European strategy in the Middle East and Africa cannot be effective without Moscow.
"If I understand Russia's security interests in the view of Islamist terrorism correctly, Russia is more concerned with Sunni-founded aspirations. So why don't we, together with Russia, develop a common strategy in order to reduce differences between a Saudi-led Sunni coalition and an Iran-led Shiite coalition?" Schäuble told the Frankfurter Allgemeine Zeitung German daily.

The conservative politician said that Europe has to make a larger contribution to bring stability to the Middle East. According to Schauble, the United Nations must receive a "much more efficient support" so that the huge influx of migrants could be tackled.
In order to cope with security challenges at home and overseas, the EU must have a common military instead of 28 national armies, the German finance minister said last month, arguing that the bloc should engage more to tackle Middle Eastern and African crises.

"We will have to spend a lot more funds for joint European defense initiatives," Schauble told Bild am Sonntag newspaper.

"In the end, our goal must be a common European Army," he said, adding that national military spending across the 28 EU states "could be employed in a far better way together."

According to German Interior Minister Thomas de Maiziere, a total of 1.1 million refugees were registered in Germany in 2015 – 428,500 of them from Syria where a civil war has claimed the lives of 250,000 people and displaced 12 million others since 2011, according to UN figures.

Germany's minister of economic cooperation and development, Gerd Mueller, warned earlier this month that the incoming migrant influx to Europe is just the thin end of the wedge, as the number of new arrivals could amount to 8-10 million people.

"The protection of external borders is not working. Schengen has collapsed. A fair distribution of refugees has not taken place," Muller said in an interview with Bild am Sonntag newspaper.

READ MORE: No German – no money: Austria to fine refugees for refusal to take intergration classes
Germany has seen increasing tensions over the refugee issue. Last week about 700 people protested near the office of German Chancellor Angela Merkel in Berlin against acts of violence committed by migrants, a local police spokeswoman told RIA Novosti.

German authorities plan to make it easier to deport foreign criminals, including asylum seekers, by lifting some of the restrictions impeding the process. The initiative came following a series of sexual assaults which took place on New Year's Eve in a number of European countries. The largest number of assaults was recorded in Cologne, where at least 516 criminal cases, including two cases of rape, have been filed, according to local police.
You can share this story on social media: