Iraq doesn't need foreign troops for fight on terror - Foreign Minister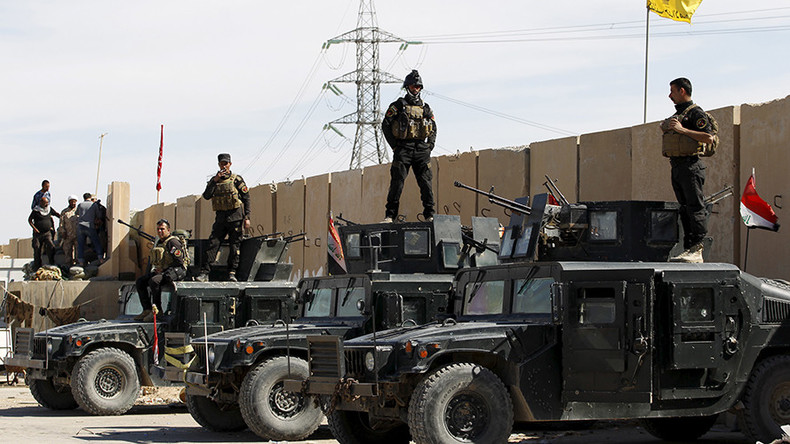 Iraqi Foreign Minister Ibrahim al-Jaafari has announced that all counter-terrorist operations in the country will be carried out by Iraqi troops, without international help. However, "certain advisors" will remain, he added.
Only national troops will be employed to fight Islamic State (IS, formerly ISIS/ISIL) on Iraq's territory, the foreign minister said, according to the ministry's website.
Actual control of ground operations and those of any other kind targeting terrorists in Iraq will only be carried out by Iraqi forces, he announced on the sidelines of Arab-India Cooperation Forum (AICF), in Bahrain's Manama. Interference of other countries, except for assistance from certain advisors, will be regarded as a violation of Iraq's sovereignty, he emphasized.
Al-Jaafari also hopes that national troops will be able to exterminate all IS militants on Iraqi territory by the end of 2016.
There are currently around 3,600 US military personnel in Iraq, in training and military support roles.
Currently, US troops continue to provide support to the Iraqi military.
"Attack, fighter, and remotely piloted aircraft conducted 20 strikes in Iraq, coordinated with and in support of the Iraqi government," the US Department of Defense reported on Saturday.
Officials previously promised that "hundreds, not thousands" of soldiers would arrive. Last week, Secretary of Defense Ash Carter announced their the numbers would "increase greatly as the momentum of the effort increases" and the Pentagon seeks to do more in Iraq. The exact number of troops, as well as the dates of their arrival and pullout, remains unknown.
The secretary noted that the US military would assist the Iraq Army in its battle against IS to disrupt connection between terrorist hubs in the Iraqi city of Mosul and Raqqa, Syria.
"We need to destroy them in those two places, and I'd like to get on with that as soon as possible," Carter said.
READ MORE: Pentagon talk about 'boots on the ground' in Syria a PR stunt - top Russian MP
He met with Iraqi Prime Minister Haider al-Abadi on Friday on the sidelines of the World Economic Forum in Davos to discuss further anti-IS joint actions.
"They emphasized the importance of maintaining pressure on ISIL forces on multiple fronts. They also agreed that the training of local police forces will be a critical need as the fight against ISIL advances," the US State Department website wrote.
You can share this story on social media: