'There'll be boots on the ground': Pentagon looking for 'opportunities to do more' in Iraq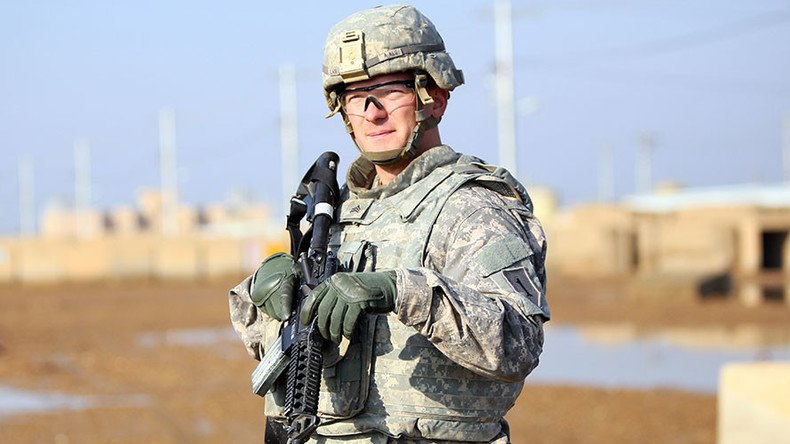 Secretary of Defense Ash Carter has reiterated US plans to increase its military presence in the campaign to retake Mosul and Raqqa from Islamic State, but urged other members of its coalition – like Turkey – to contribute more to the war effort.
"We're looking for opportunities to do more, and there will be boots on the ground — I want to be clear about that — but it's a strategic question, whether you are enabling local forces to take and hold, rather than trying to substitute for them," Carter told CNBC from the World Economic Forum in Davos, Switzerland. "I don't think we or anybody else can substitute for them, but there's a lot we can do to enable them, including being on the ground with them."
There are currently about 3,600 US military staff in Iraq, in training and military support roles, with US officials announcing earlier this week that "hundreds, not thousands" more will be on their way shortly, though Carter himself vowed on Thursday that the numbers would "increase greatly as the momentum of the effort increases." The reason for the uptick is the planned offensive against Raqqa, Islamic State (IS, formerly ISIS/ISIL) headquarters in Syria, and Mosul, Iraq's second biggest city also overrun by IS.
"We need to destroy them in those two places, and I'd like to get on with that as soon as possible," said Carter, though earlier reports indicated that a concerted offensive may not begin until next year.
For the moment, the US is planning to disrupt communication between the two hubs, with an intensive campaign of raids and bombs launched by the Coalition air force.
"That'll essentially separate the Iraqi theatre from the Syrian theatre," promised the US official, appointed last year.
Carter repeated his recent catchphrase about "accelerating" the battle against the Sunni Islamist militants, but called for more participation from other coalition partners, some of whom he said were fighting "on paper." Earlier this week, he specifically addressed Gulf State allies, who have tens of thousands of troops and security forces stationed in the vicinity of the conflict, and on Friday he said Turkey could also "do more to fight ISIL."
"We're prepared to do a great deal because we have the finest fighting force the world has ever seen. We can do a lot ourselves. The United States does not ask people for favors, but we don't grant favors either, and so we're looking for other people to play their part," said Carter.
Carter said that the US would share more of its military plans to draw in support, and earlier said that additional manpower may be needed for police and counter-insurgency duty once the military campaign ends.
Despite the en-masse return of US forces to the region, the White House has been loath to say it is involved in another foreign intervention, after conflicts in Iraq and Afghanistan started by George W. Bush resulted in the deaths of over 6,700 Americans.
You can share this story on social media: