ISIS fighters' salaries halved, 'exceptional circumstances' to blame - reports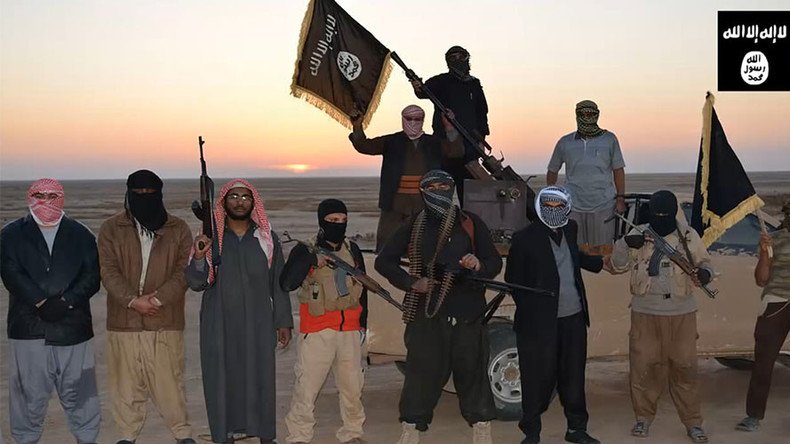 Islamic State fighters appear to be getting only 50 percent of their cash allowance due to the "exceptional circumstances".
The so-called Islamic State's Treasury Ministry, operating from the terrorists' stronghold of Raqqa in Syria, issued the document last month that was been recently translated by a research fellow at the Middle East Forum, Aymenn Jawad Al-Tamimi.
After providing some reflections on the Koran and a short piece about the "jihad of wealth" and the "jihad of soul," Abu Muhammad al-Muhajir, Islamic State (IS, formerly ISIS/ISIL) "Treasury Minister", gets to the point.
"On account of the exceptional circumstances the Islamic State is facing, it has been decided to reduce the salaries that are paid to all mujahideen by half, and it is not allowed for anyone to be exempted from this decision, whatever his position."
The document, which appears to be authentic, stresses that provisions are going to be distributed as usual, twice a month.
The nature of the "exceptional circumstances" remains unclear, but soon after the report emerged, the Pentagon declared their 19-month air campaign against ISIS finally began to put some "strain" on the terrorists' "checkbook".
On January 11, the US Defense Department declassified a video which it said shows a coalition air strike against an Islamic State cash depot in Mosul, north Iraq. The video shows a bomb striking an area amid a cluster of buildings. Clouds of cash can be seen fluttering in the air.
The head of the US Central Command, General Lloyd Austin, told CNN on Friday that it was "a good strike" that deprived IS, of "millions of dollars."
"Combined with all of the other strikes that we've done on ISIL's gas and oil production and distribution capabilities and strikes against his economic infrastructure and the various sources of revenue, you can bet that [it] is feeling the strain on ... [the] checkbook," General Austin added.
READ MORE: 'A good strike': New Pentagon video shows US bombing ISIS cash depot
More than two months ago the US Department of Defense already declared inflicting considerable damage on Islamic State's oil revenues.
"Recently, Operation Tidal Wave II has been putting significant damage on ISIL's ability to fund itself," a Combined Joint Task Force Operation Inherent Resolve spokesman, Army Col. Steve Warren, told Pentagon reporters on November 13.
READ MORE: Epic bombing fail? PBS uses Russian footage to depict US airstrikes on ISIS oil fields
Since the start of Operation Tidal Wave II last month, the coalition conducted a massive strike on Omar Airfield, Warren said. "We've stepped up our attack [and], focused our targeting on other oil facilities to include Tanak and several others," he added.
"ISIL needs those funds to pay their fighters, to recruit new fighters and to conduct their various maligned activities," Austin said, according to AFP. "You know, we said from the outset of this campaign that to defeat ISIL, we're going to have to take away its ability to resource itself."
At the same time the US-led coalition remains reluctant to share the results of its successful airstrikes with media, which has already resulted in western media using videos from Russia's anti-terror campaign in Syria to depict airstrikes by the US-led coalition.
The situation remains largely the same, with the US command holding back from from presenting exact figures of how many oil industry installations controlled by terrorists they have destroyed.
READ MORE: Russian jets bomb ISIS oil tankers in Syria (MoD VIDEO)
Russia's Defense Ministry, in its turn, shares the results of its airstrikes on a regular basis, while also publishing videos from UAVs air data recorders.
Since the beginning of the air operation in Syria on September 30, Russia's warplanes have made over 5,240 combat sorties. Among the thousands of terrorist targets eliminated, an estimated 2,000 terrorist-controlled oil infrastructure facilities have been destroyed.
You can share this story on social media: