Buyer beware: Airbnb considers illegal West Bank settlements to be in Israel, gets backlash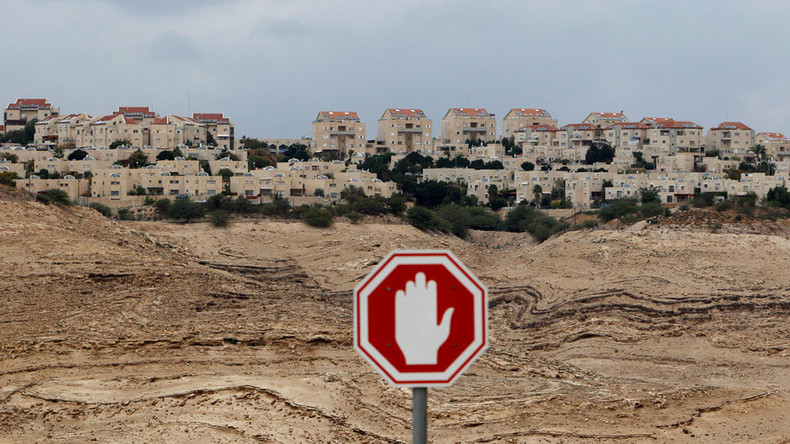 Airbnb has come under fire from Palestinian officials and activists for listing dozens of houses for rent in the illegal Israeli settlements of the West Bank. Critics accuse the website of profiting from stolen Palestinian land.
The US-based online service advertises hundreds of accommodations for tourists "in Israel" that are, in fact, situated in the West Bank, meaning potential clients will most probably not comprehend that they will be vacationing on illegally occupied land.
One such listing flagged by Al Jazeera that describes a three-bedroom rental home "15 minutes from Jerusalem" as "inspiring," in reality offers accommodation in the West Bank settlement of Tekoa, which is now under Israeli military control. In accordance with the Oslo Accords, it should have been returned to the Palestinian Authority by 1999, but this never happened.
Another controversial listing offers a cottage in the settlement of Efrat, which was established on Palestinian land south of Jerusalem in 1983, claiming it is in Israel.
According to Airbnb's regulations, hosts listing accommodations on the website should accurately name the location and could be investigated if they fail to comply.
The deceptive labeling has provoked a wave of indignation among some Palestinian officials and activists, who accuse the company of profiting off "stolen land."
READ MORE: Netanyahu urges govt to avert Palestinian Authority collapse – media
The online service has denied any wrongdoing, claiming that it has proceeded in accordance with the law and its own internal rules.
"We follow laws and regulations on where we can do business and investigate concerns raised about specific listings," the company said in a statement without mentioning if the controversial West Bank listings were being investigated.
'Strikingly illegal'
In the meantime, Palestinian officials vow to take action against Airbnb. Husam Zomlot, ambassador at large for the Palestinian government, told AFP that Palestinian authorities demand that the company immediately change its policy.
READ MORE: 'Catastrophe took place here:' Gaza farmers speak to RT after 'IDF destroys' 400 acres of crops
"Certainly we will take further action. This is strikingly illegal," Zomlot said, stressing that the company is "illegally profiting from occupation."
"Such acts by international firms and the private sector have been a main contributor to the continuity and escalation of the situation," he added.
Omar Barghouti, Palestinian rights activist and co-founder of the Boycott, Divestment and Sanctions campaign that calls for an economic boycott of Israel, has also urged Airbnb to change its policy.
"Airbnb can and should immediately exclude all Israeli settlements from its offerings as a significant first step towards complying with its human rights obligations under international law," he said.
Fadi Kattan, who handles the tourism portfolio for the Palestine Liberation Organisation, called the controversial listings unethical and Airbnb's inaction in this situation "bizarre."
The international community sees the Israeli settlements that were built on territories seized by Israel in 1967 after the Six-Day War as illegal and insists these areas should be reserved for the future Palestinian state. The territories are currently considered to be under Israeli occupation.
At the same time, Israel disputes the status of these territories, with some Israelis, including the hosts of the controversial Airbnb listings, claiming these areas are "part of Israel."
"Israel has never agreed that the Geneva Convention resolutions applied to the territories occupied in 1967. According to Israeli law, Tekoa and the vast majority of settlements in the West Bank are authorized settlements, therefore entirely legal and consistent with national law," Itzhak Levit, who listed a house in Tekoa, told Al Jazeera.
READ MORE: UN human rights envoy to Palestinian Territories resigns over Israeli 'denial of access'
The Israeli Tourism Ministry has refused to distinguish between the occupied territories and the rest of Israel.
"The ministry recommends visiting and staying in every place throughout the country as no distinction can be made between one place or the next," a ministry's spokeswoman said, as quoted by AFP.
You can share this story on social media: