Netanyahu urges govt to avert Palestinian Authority collapse – media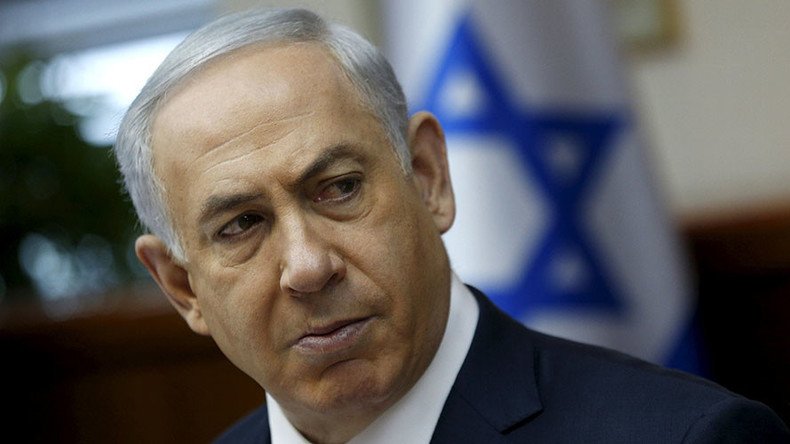 Israeli Prime Minister Benjamin Netanyahu has told high-level government officials that Tel Aviv must prevent the collapse of the Palestinian Authority in the West Bank, or prepare for a worst-case scenario, local press reports.
Netanyahu held a closed meeting with top ministers and security officials to discuss what has to be done if the dissolution of the Palestinian Authority (PA) occurs, the Haaretz newspaper reported Tuesday.
"We must prevent the Palestinian Authority from collapsing if possible, but at the same time, we must prepare in case it happens," the newspaper reported him as saying, citing two senior officials briefed on the meeting.
The security cabinet has held two meetings over the past 10 days, gathering the defense establishment to hear their assessments that the PA is likely to collapse or disintegrate. A newspaper's source said the defense officials recommended to "adopt an official policy of preventing such a collapse."
Netanyahu has agreed to the proposal, ordering "to take steps on the ground that will stave off the materialization of such a scenario," according to the source.
It is not immediately clear what steps have been mooted, but most likely Israel would take charge of both security and civilian affairs in areas currently controlled by the PA, the paper suggested.
Palestinian officials retaliated by accusing the Israeli government of "plotting" against the PA, saying Tel Aviv is artificially exaggerating the political crisis in Ramallah to tighten pressure on the occupied territories.
The Palestinian Foreign Ministry said in a statement cited by the Ma'an news agency that Netanyahu's cabinet is deliberately weakening the PA while "shedding crocodile tears and claiming they are concerned about the PA and its continuity."
The ministry also said it was Tel Aviv that had created a political impasse and dire conditions in the West Bank and Gaza, seeking to weaken the Palestinian economy and make it dependent on Israel.
"The Israeli Army on a daily basis violates the PA-controlled territories, continues to besiege and cripple the Gaza Strip, and practices all types of collective punishment against the Palestinian people to weaken those supporting peace on the Palestinian side," the statement added.
Repeated warnings by Israel's security establishment that the PA is about to collapse come amid continuing violence. Since late September, 140 Palestinians have died and 1,734 have been arrested, setting up a real prospect of a "third intifada." There are also rumors PA President Mahmoud Abbas may resign or lose popularity as hopes for the peaceful Israeli-Palestinian settlement are shrinking.
The West Bank, a tiny area sandwiched between Israel and Jordan, has been under Israeli occupation since the 1967 Six-Days War. While more than half of the West Bank, including East Jerusalem, is militarily controlled by Israel, the Palestinian Authority wields only political and administrative powers in the other areas.
You can share this story on social media: