Bowie the Penguin: Zoo names baby after late music legend (VIDEO)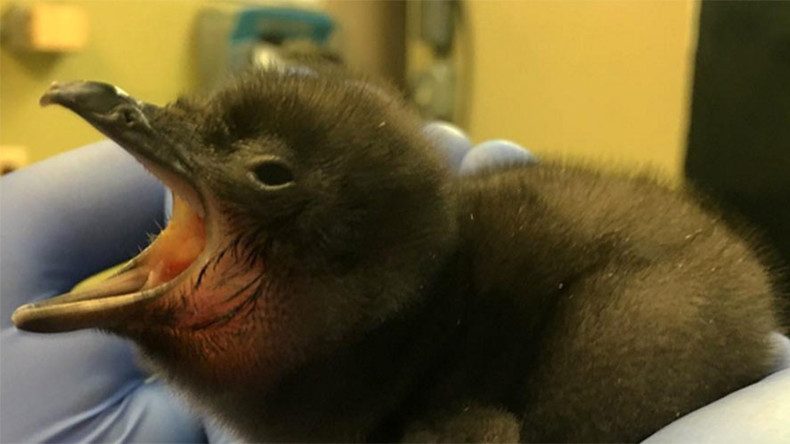 The Cincinnati Zoo has honored the legendary David Bowie by naming its newest arrival after him.
Coincidentally, the name was chosen before Bowie's death.
It was already a main contender in the zoo's Facebook poll since both share the same birth date.
Elvis Presley, also born on January 8, was the other top choice, but the zoo picked Bowie since they already had a King Penguin named after 'The King'.
It's too early to determine the sex of the penguin, according to the zoo, but then again, the artist was famous for his gender-fluid performances.
Said to be "very vocal like Bowie", the chick is from the "little penguin" species and opened its eyes three days after birth.
Cincinnati is home to the country's largest colony of the world's smallest penguin species, ensuring baby Bowie will have plenty of friends.
READ MORE: Let's Dance: Bowie fans honor 'Starman' at London 'shrine'
David Bowie joked about Cincinnati more than ten years ago during an appearance on Conan O'Brien's US talk show.
All kidding aside, Bowie performed in the state of Ohio 15 times over four decades, as compiled in a list on Dayton.com.
And then of course there was Bowie's music video for "I'm Afraid of Americans" featuring Ohio native Trent Reznor.
You can share this story on social media: