15 troops killed in five suicide bombings at Iraqi military base, ISIS claims responsibility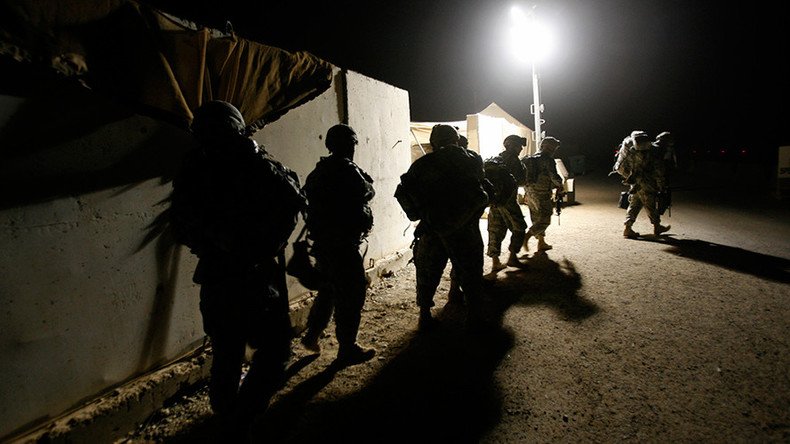 An Iraqi military base north of Baghdad was targeted by multiple suicide bombers, who killed at least 15 security troops and injured at least 22 others. The terrorist group Islamic State claimed responsibility for the attack.
Two bombers detonated their explosive-rigged vehicles at the western gate of Camp Speicher, a former US base outside the Sunni-majority city of Tikrit, Reuters reported, citing security sources. Three others made it to the part of the base used for training Iraqi police.
IS said the attack targeted Shiite troops stationed at the base.
The base was captured by the terrorist group in mid-2014 during their lightning campaign in Iraq. The militants executed as many as 1,700 soldiers at the base.
READ MORE: Over 22,000 Iraqi civilians killed & injured in violence in 2015 – UN
Iraq is gripped by a sectarian divide between its Shiite majority and its Sunni minority. The hardcore Sunni militants of the IS remain in control of large parts of the country in the north and west, as local Sunni tribal forces distanced themselves from the conflict.
In addition to military assistance from the US-led coalition bombing ISIS, Iraq receives help from Iran, which provides military instructors and commanders for Iraqi Shiite militias.
You can share this story on social media: