$25 a mile?? Uber 'surge' angers NYE riders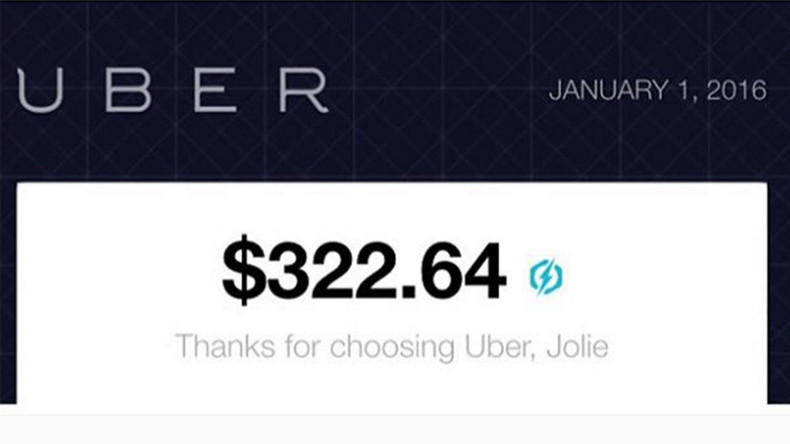 The ridesharing service Uber, which just facilitated its 1 billionth ride, faces the ire of several customers feeling the hangover of the New Year's Eve "surge" surcharge.
Social media was buzzing with fares almost 10 times the normal rate, sometimes amounting to hundreds of dollars.
The complaints came from Uber users around the world, but particularly in cities such as Sydney and New York, where they reported drastic price hikes.
Two riders said they might use their legs to get home next time.
Instragram user Josh Wilkerson compared the experience to anal rape with his hashtags.
And the app doesn't seem to differentiate between party-goers and members from the service sector who had to work on New Year's Eve.
Uber wrote on its website: "Surge Pricing shouldn't be a surprise. Let's toast to you running a Fare Estimate in the app before you ride. To avoid the highest fares, head to the festivities early or catch a ride right after midnight."
Its PR department said the company charges higher prices during peak times to incentivize drivers to get on the road and therefore make more drivers available to their users.
"Our goal is to make sure you can always push a button and get a ride within minutes — even on the busiest night of the year - and surge pricing helps ensure that choice is always available", an Uber spokesperson said in a statement.
Not everyone on social media was sympathetic for those overcharged.
Uber faced outrage in 2014 for jacking up its fares during a hostage situation in Sydney's central business district.
Within an hour, Uber changed course - and offered users full refunds and free rides to those in the area (with drivers still getting paid).
Uber has since announced a change in its algorithm that will cap fares during emergency situations at a price that matches the area's fourth highest price over the previous two months.
The $40 billion company also promised to donate 20 percent of its commission during such emergencies to the American Red Cross.
Uber was criticized recently for "tax avoidance on an industrial scale", money governments could use for disaster relief and emergency services.
A Forbes feature in October 2015 exposed Uber's "state-of-the-art" scheme set up through its Dutch-subsidiary Uber International CV, which protects most of its profits from a higher tax liability.
In the UK, for instance, Uber paid just £22,000 tax on £866,000 profit, a rate of just 2.5 percent.
Last month, taxi drivers in Toronto protested Uber's presence on their streets in defiance of a new city law and the effect it was having on their livelihoods.
READ MORE: 'Uber is illegal' - Toronto taxi protestors
You can share this story on social media: