Okinawa man fined $4,000 for pointing laser at US Marines chopper flying over his home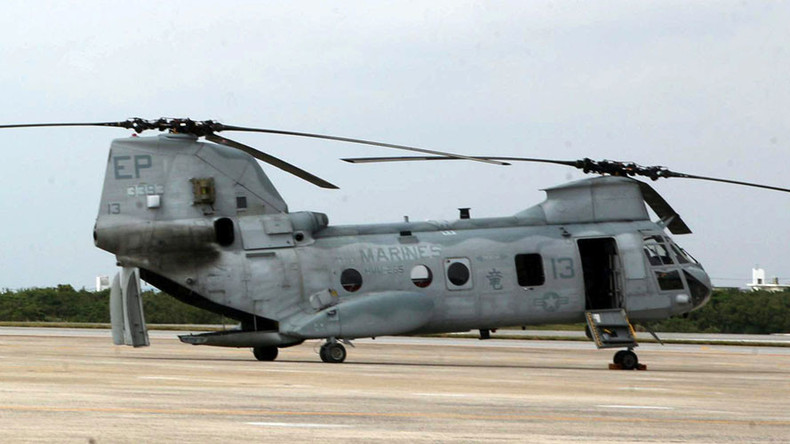 A Japanese court issued a 500,000-yen ($4,150) fine to a 56-year-old man who aimed a laser pointer at a US military helicopter during a drill at an American base in Okinawa. The helicopter crew, who were buzzing the man's home, had to stop the exercise.
Read more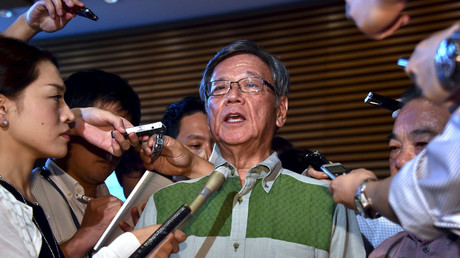 Katsuro Hiraoka, the owner of a video-related company, was indicted for aiming a laser at the US marine chopper, which had four soldiers inside on a training session on July 1.
The man pointed the laser at the helicopter for nine minutes when it flew some 300 meters above his house in the city of Ginowan, The Japan Times reported. This is said to have forced the marines to halt their exercises.
The Marine Corps said that lasers "pose a threat to the safe operation" of aircraft at the Futenma US Marine Corps Air Station, located in Okinawa Prefecture.
Laser-related incidents have multiplied in the area, with similar cases recorded near the Kadena Air Base in Okinawa and the Atsugi base in Kanagawa Prefecture.
READ MORE: 'Marines out!' Okinawa demonstrators mark 500th day of protest against US base (VIDEO)

Okinawa is a Japanese prefecture that consists of 150 islands in the East China Sea. It hosts about 25,000 US troops, more than half of those stationed in Japan. Okinawa constitutes less than one percent of Japan's total land area.
The US has maintained a presence on the island since its armed forces fought a bloody battle there with Imperial Japan in 1945. American troops occupied the island for 27 years before handing it back to Japan in 1972.