'Overstaying'? Dying Pakistani student's family finally get Aussie visas after public outcry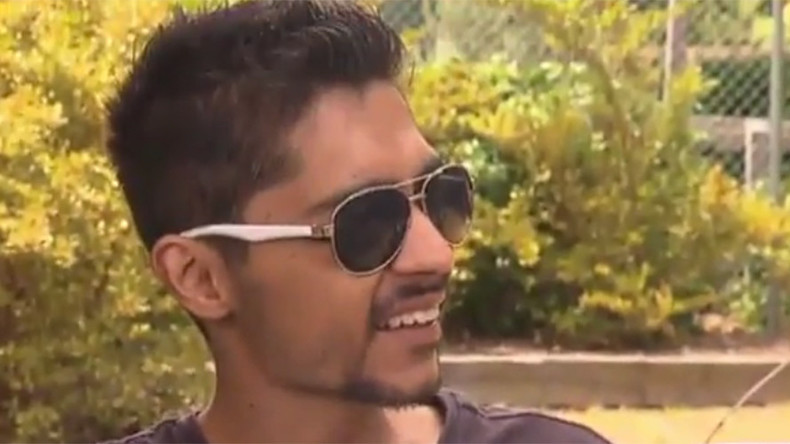 Australia has finally granted visas to the mother and brother of a terminally ill 25-year-old Pakistani student – but only after the country's authorities were accused of condemning the young man to dying alone.
The young Pakistani man Hassan Asif arrived in Australia on a student visa to take a course in architecture at a university in Melbourne. He was diagnosed with metastatic melanoma in April and now has only weeks to live.
The man's mother and brother wished to go to Australia to spend some of his final days together, but were denied entry due to the supposed risks of overstaying.
"The likelihood of an applicant overstaying or seeking to remain permanently in Australia is also a matter that must be assessed. Particularly in compassionate circumstances, a decision-maker takes all of the facts of a particular case into consideration," a spokesperson for the Department of Immigration and Border Protection told ABC. "In this case all of the facts have been taken into consideration and the decision-maker has not issued the visa."
Asif told Network Ten on Tuesday that it was very difficult for him to face death without his close ones around him.
"I'm dying and it's really hard because of the pain. In these circumstances everybody would like to be with family," he said.
The move triggered an outcry in Melbourne City Mission homeless refuge, currently taking care of the Pakistani man.
The organization called on the Australian Immigration Minister Peter Dutton to "show some compassion," while the country's Labor opposition urged Dutton "sort out this bureaucratic bungle."
"On the face of it, it seems a cruel and callous decision to refuse his Pakistani-based mother and brother a visa to visit Mr Asif. This appears to be a disgraceful and heartless decision," shadow immigration minister Richard Marles said.
Dutton, in his turn, said on Wednesday that the decision was a "right" one – but changed his mind 30 minutes later.
"I'd asked the post in Islamabad to have a look at the case, to ask for additional information. That's happened and the visas have been approved," he told Sky News.
"I'm hopeful that they can arrive in Australia soon and spend some time with their terminally ill son and brother. I think that's what most Australians would expect," Dutton added.
The family reapplied on Wednesday and soon after that The Sydney Morning Herald said the visas had been granted.
The young man "had tears in his eyes" when he was told his close ones were coming, Melbourne City Mission's Sherri Bruinhout told Fairfax Media.
"The familyare thrilled and delighted to be able to come Australia. When we heard the news everyone was crying," she said.
Asif is currently ticking off a "bucket list" that included getting his feet wet at the beach, going to the movies and visiting the Melbourne Aquarium, she added.