Drone almost crashes into Austrian champion skier Hirscher during race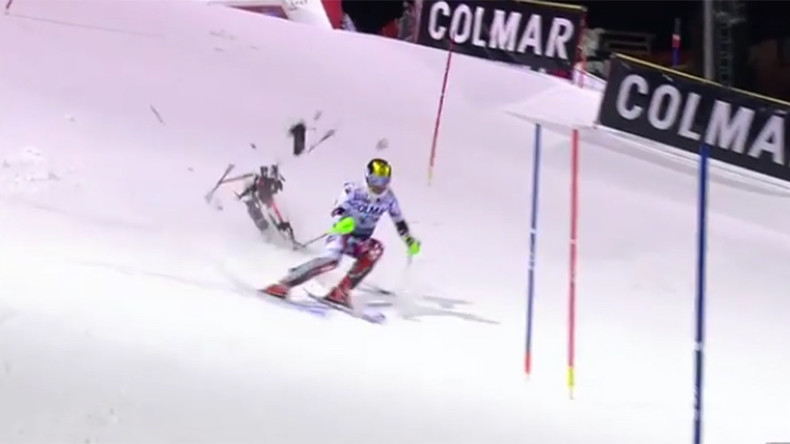 Austrian skier Marcel Hirscher was almost struck by a drone while competing at an event in Italy. The 26-year-old was making good progress when the unmanned device carrying a television camera crashed meters behind him.
Hirscher was competing in a World Cup slalom event at Madonna di Campiglio in the Dolomite Mountains when the incident happened. The drone, which was used for capturing television pictures of the race, came crashing down near the skier's path.
The 26-year-old did not seem to notice the falling drone and he managed to put in an impressive performance, finishing second overall behind Norway's Henrik Kristoffersen.
However, the Austrian was less than impressed after the race following his close shave with the drone.
"This is horrible. This can never happen again. This could result in a serious injury," he said.
He eventually did see the funnier side of things, as he wrote: "Heavy air traffic in Italy" on his Instagram page.
Hirscher has been dominant this season and leads the overall World Cup standings from Aksel Lund Svindal of Norway. He is looking to win the overall title for a fifth consecutive year.