Moscow says Turkey poses 'real threat' to Russia, relations with Ankara 'won't be same as before'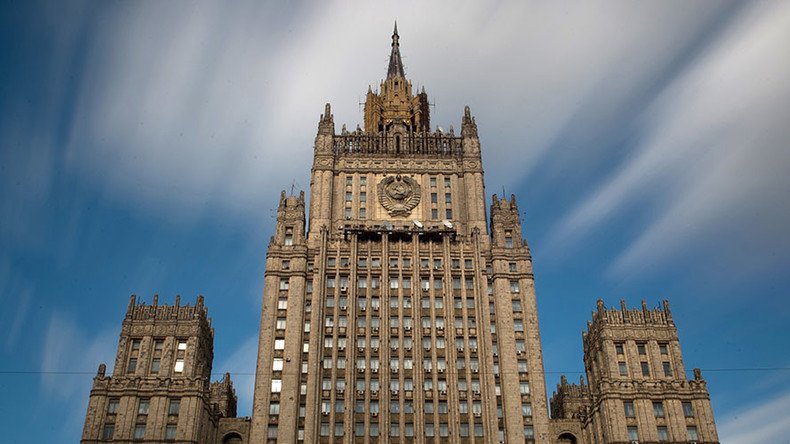 Relations between Moscow and Ankara will not return to how they were before, and the current line held by the Turkish authorities doesn't allow for any positive forecasts about future cooperation between the two countries, Deputy Foreign Minister Aleksey Meshkov has said.
According to the Russian diplomat, Ankara has drawn a line under the relationship.

"As things stand now, the line that the current Turkish leadership has adopted – both in terms of its complete unwillingness to acknowledge its responsibility for the unprovoked attack on the Russian Su-24, and in terms of getting rid of double standards in the fight against international terrorism – does not allow [us] to make positive forecasts," Meshkov told RIA Novosti on Wednesday.

Moscow believes that Turkish actions pose a "real threat" to Russia's security and the security of its citizens, Russia's deputy foreign minister said.

He noted that Ankara should pay compensation for shooting down the Russian military plane near the Turkish-Syrian border last month, and should guarantee that a similar incident will not happen in the future.

Turkey has rushed to accuse Russia of "exaggerating" a military threat which, according to Ankara, simply does not exist.

Turkish Foreign Ministry spokesman Tanju Bilgic told a briefing that it was impossible to meet Russian demands for compensation over the downed warplane.
On November 24, a Turkish F-16 downed a Russian Su-24 bomber near the Syrian-Turkish border, leaving one pilot dead, and badly straining relations between Moscow and Ankara. Turkey refused to apologize, insisting the Russian warplane had violated its airspace and had been warned many times. The Russian military repeatedly stated that the aircraft was shot over Syria, and that the Turkish fighter jet attacked from behind.

Earlier this week Turkey's president blamed the downing of the Russian bomber on the pilots, who – according to Recep Tayyip Erdogan – were "negligent and did not heed the warnings."

Following the incident, Moscow introduced multiple sanctions against Ankara, banning agricultural trade with Turkey, reintroducing a visa regime and suspending most bilateral economic projects.

Russian Foreign Ministry spokesperson Maria Zakharova told TASS on Wednesday that Turkey has also closed opportunities for a constructive dialogue on Syria. She noted that Russia's position on Syria "has changed neither before nor during or after the incident with the Russian bomber."

"Our position on all issues has been consistent."
READ MORE: 'Russian pilots' mistake shouldn't affect bilateral relations' – Erdogan

The Turkish president meanwhile stated the incident should not affect strategic relations between the two nations. "We are not in favor of tension. We want to continue our strategic partnership and relations with Russia in the same way as we have up to now. We have worked together successfully for the past 10 to 11 years. We want to continue this," Erdogan told reporters on Monday.
You can share this story on social media: