Artificial intelligence project OpenAI garners $1bn from Elon Musk, Peter Thiel & other tech leaders
The formation of OpenAI, a non-profit artificial intelligence research company, has been announced by one of its co-chairs, billionaire Elon Musk. Several top-level tech-executives committed $1 billion to it, despite saying "the outcome is uncertain."
READ MORE: 'Kalashnikovs of tomorrow': Hawking, Musk, Wozniak warn of global AI arms race
"It's hard to fathom how much human-level AI could benefit society, and it's equally hard to imagine how much it could damage society if built or used incorrectly," the project's backers said in a statement.
Read more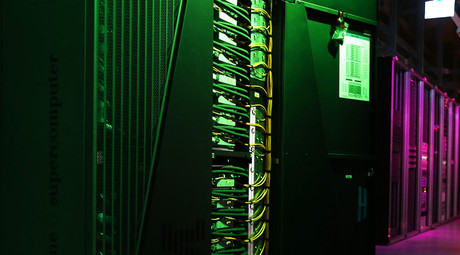 Having no need to gain from the research financially, its Silicon Valley supporters say their goal is to make the future digital intelligence to "benefit humanity as a whole," and "focus on a positive human impact."
Although the venture's outcome is "uncertain," and "the work is difficult," its founding members – "world-class research engineers and scientists," co-chaired by Tesla Motors and SpaceX CEO Elon Musk and entrepreneur and programmer Sam Altman believe "the goal and the structure are right."
LinkedIn co-founder and executive chairman Reid Hoffman, PayPal co-founder Peter Thiel, and Amazon Web Services are also among those who collectively donated the billion to support OpenAI.
"We expect to only spend a tiny fraction of this in the next few years," the world's top tech entrepreneurs said about the enormous sum committed in total.
READ MORE: Hawking: Greedy capitalists may pocket wealth as robots replace human workers
Elon Musk has previously expressed fears of the possible threats which artificial intelligence may pose to the humankind, saying it might be more dangerous than nuclear weapons.
Worth reading Superintelligence by Bostrom. We need to be super careful with AI. Potentially more dangerous than nukes.

— Elon Musk (@elonmusk) August 3, 2014
But the OpenAI will be made to be on the side of humanity, Musk hoped. Internet, social media and smart phones' applications "effectively make you superhuman and you don't think of them as being other, you think of them as being an extension of yourself. So to the degree that we can guide AI in that direction, we want to do that," he said in an interview published on the Medium.com's Backchannel.
READ MORE: Nearly half smartphone users 'can imagine falling in love with Siri' – study