EU in danger, return to nation-based thinking will be fatal – EU Parliament President
The European Union is tangling with forces that are trying to disintegrate it from the inside, believes EU Parliament President Martin Schulz. He insists the fall of the EU and return to nation-based thinking will become a disaster for Europe.
"The European Union is in danger. No one can say whether the EU will still exist in this form in 10 years," Schulz told die Welt, adding that there are forces in the EU which want to drive the EU states apart.
"We must prevent this because the consequences would be dramatic," Schulz said.
He admitted that the EU is not the only possible model for Europe but the alternative is a "Europe of nationalism, a Europe of borders and walls" – a formula which led Europe to disaster in the past.
Read more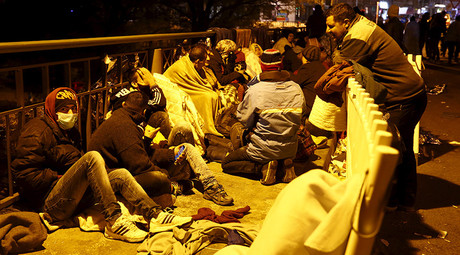 Schulz pointed out that what is called the EU's weakness is actually the weakness of the EU states which first voted to transfer sovereignty to the EU, but then complain of unacceptable interference in their affairs and block the EU moving forward.
"No country alone can handle challenges such as migration, climate change, terrorism, trade and international crime. We can only do it together, as the EU," Schulz said.
"The retreat of many governments into nation-based thinking is fatal," he added.
From this perspective Schulz supports the German Chancellor's position on refugee policy – countries such as Germany, Sweden, Austria or Italy must not meet this challenge alone. But he also agreed that many German towns and municipalities cannot accept migrants and refugees further.
Schulz believes Europe must better defend its external borders but he strongly opposes limits on accepting refugees and migrants as well as building fences and walls on the EU internal borders.
"People who are fleeing from the so-called Islamic State or Assad's barrel bombs should not be stopped at the fences. They are running for their lives," he said.
Read more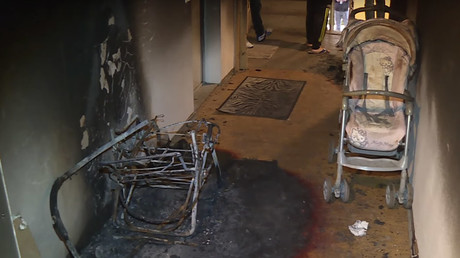 The EU Parliament President agreed that the EU cannot accept all the migrants and refugees coming to Europe. He said that the most migrants are Afghans, not Syrians.
"I can understand their motives for migration. However, it is hardly acceptable to keep the Bundeswehr [German armed forces] further in Afghanistan and at the same time admit the young Afghans," he said.
"The same with the Pakistanis. The procedures for people from these countries must be sped up and there must be consistent repatriations," he added.
Schulz also said that the EU states must pay more money to fight the causes of migrations.
"We cannot solve the migration crisis without fighting the causes of migrations," he concluded.
Europe faces the biggest refugee crisis since the World War II, with almost a million new migrants and refugees being registered in Europe this year, according to the UN statistics.