Increasing numbers of Afghan asylum seekers unacceptable – German minister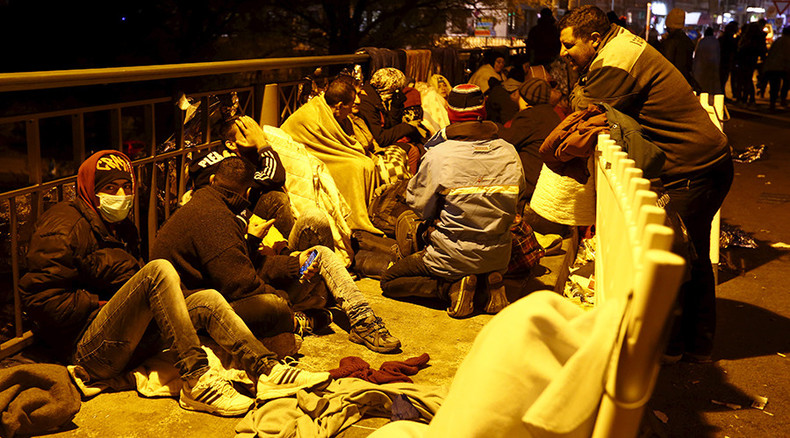 German Interior Minister Thomas de Maiziere believes the rising number of Afghan asylum seekers is unacceptable. He said Afghans should stay in their country to rebuild it.
"Afghanistan is in the second place of [asylum seekers] origin countries in the current month and also for the whole year. That is unacceptable. We are in agreement with the Afghan government that we don't want that," said de Maiziere during his press conference on Wednesday as cited by AFP.
The minister pointed out that many young middle class Afghans are fleeing the country. De Maiziere thinks they should stay in Afghanistan to assist in rebuilding the country.
"Large amounts of development funds are being sent to Afghanistan, so one can expect the Afghans to remain in their country," he said, adding that it's impossible to qualify Afghanistan as a safe origin country, which is a reason to deny asylum requests.
"I'm therefore saying clearly today that those who come from Afghanistan as refugees cannot all expect to stay in Germany," de Maiziere concluded.
The growing refugee crisis is sharpening debates over the migration policy in Germany. Horst Seehofer, leader of the Christian Social Union (CSU), the Bavarian sister party of Merkel's Christian Democrats (CDU), presented an ultimatum to Chancellor Merkel on Tuesday demanding to limit the influx of refugees until All Saints' Day on Sunday.
LISTEN MORE:
"If I do not succeed, we need to consider what options we have," Seehofer said as cited by der Tagesspiegel.
Both de Maiziere and Seehofer also criticized Austria whose policy is leading to the rising influx of refugees.
"Austria's behavior has strained neighborly relations. We can and must not treat each other this way," Seehofer said.
Since the beginning of the year about 600,000 migrants and refugees have filed requests for asylum in Germany, more than 50,000 of them are Afghans, AFP reports.