Thousands demand Facebook ban Israeli settlement ads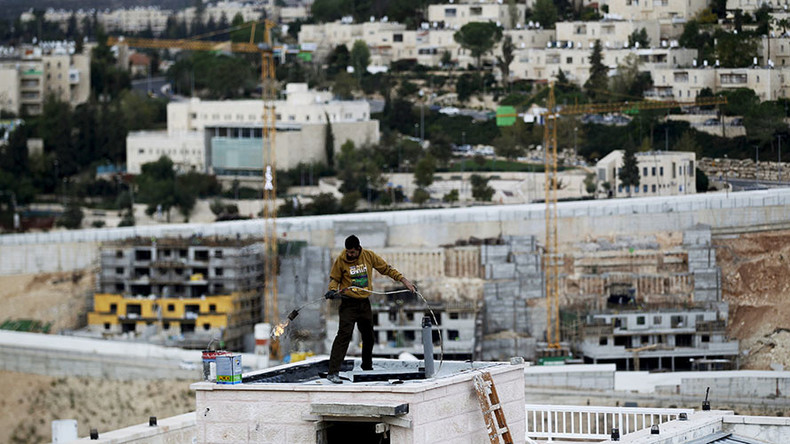 A petition calling on billionaire Facebook CEO Mark Zuckerberg to ban ads from Israeli settlement homes on his social network is close to reaching its goal of 40,000 signatures.
The Avaaz campaign expresses the surprise most users feel when they discover Facebook is profiting from land forcibly taken from Palestinians.
The petitioners signed the message to Mark Zuckerberg reading: "We were shocked to see ads for illegal Israeli settlements on Facebook. The establishment and expansion of settlements is considered a war crime. Settlements are a main cause of violence and discrimination in the region. Facebook's advertising guidelines state that 'Ads may not constitute, facilitate or promote illegal activity.' We therefore call upon you to ban all advertisements for settlement homes or settlement based products from showing on Facebook".
For many Palestinian Facebook users, the sponsored advertisements were an unwelcome reminder that they are often not allowed to build on their own land.
"For Palestinians, seeing settlement ads is a reminder of the pain and humiliation they have to endure as a result of these war crimes," Fadi Quran, Avaaz's campaign director in the West Bank, said in a statement.
READ MORE: Did history just happen? Netanyahu and Abbas 'once-in-5-years handshake' photobombed

The luxury homes are being promoted by Facebook for an American real estate franchise, RE/MAX Israel, according to the Washington Post.
Although the petition was reportedly launched in January 2015 with a goal of 10,000 signatures, Avaaz are hoping the new goal of 40,000 signatures will force Facebook to stop the ads.
Sponsored posts have caused trouble for Facebook before. In June 2014 they removed ads promoting Syrian president Bashar Al Assad during elections because of pressure from The Syria Campaign, a non-profit UK-based advocacy.
German prosecutors announced last month that they launched a criminal investigation into Facebook's Community Standards policy for being racist, after complaints that pro-Nazi and other kinds of hate speech was not removed from the social network because it didn't "violate" its policy.
One reader complains in the comments section of this post by Facebook that the following comment didn't violate its community standards: "Shoot and burn them all…Rebuild the concentration camps…I don't give a shit who calls me a Nazi."
READ MORE: Labeling row fallout: Israel suspends contacts with EU in Palestinian peace process