Labeling row fallout: Israel suspends contacts with EU in Palestinian peace process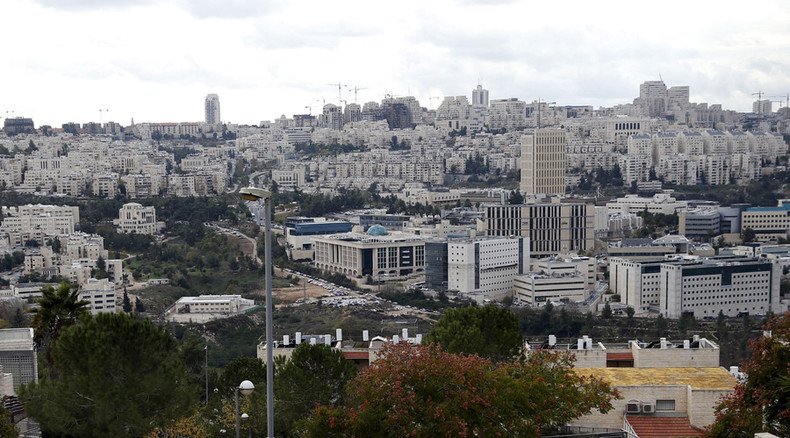 Israeli Prime Minister Benjamin Netanyahu has ordered the Foreign Ministry to suspend contacts with the EU over the Israel-Palestinian peace process because of the bloc's decision to label goods produced in Israeli settlements in the West Bank.
Netanyahu who was once also Foreign Minister, has ordered the holding of "a reassessment of the involvement of EU bodies in everything that is connected to the diplomatic process with the Palestinians", a ministry statement said Sunday.
"Until completion of the reassessment, the Prime Minister has ordered a suspension of diplomatic contacts with the EU and its representatives in this matter," the ministry added.
At the same time Israel's bilateral relations with EU individual states over the Israel-Palestine peace process will continue, Emmanuel Nahshon, the spokesperson for the Foreign Ministry, said, according to the Haaretz daily. However the newspaper stated that neither the timing of this decision nor its scope or difference from previous measures is clear at the moment.
The step follows an EU decision to label products produced in Israeli settlements in the West Bank, to which Netanyahu objected.
"The European Union should be ashamed," Netanyahu said in a video statement on November 12, after the EU had announced its decision, Ynet News reports.
"The European Union has decided to label only Israel, and we are not prepared to accept the fact that Europe is labeling the side that is being attacked by terrorism," he added.
Immediately after the EU demanded the labeling of West Bank goods, the EU ambassador to Israel, Lars Faaborg-Andersen, was summoned to the Foreign Ministry and informed of the suspension of diplomatic dialogue in several European forums.
Israeli President Reuven Rivlin also canceled his visit to the EU headquarters in Brussels scheduled for December 2.
The EU does not recognize Israeli control over the territories seized during the Six-Day war in 1967 – West Bank, East Jerusalem as well as the Golan Heights – disregarding their current status under Israeli law. The new law requires the labeling of products made in these territories as "products of the West Bank (Palestinian products)", "product of Gaza" or "product of Palestine." Enforcing the law is to fall under the authority of individual EU member states.
You can share this story on social media: