Did history just happen? Netanyahu and Abbas 'once-in-5-years handshake' photobombed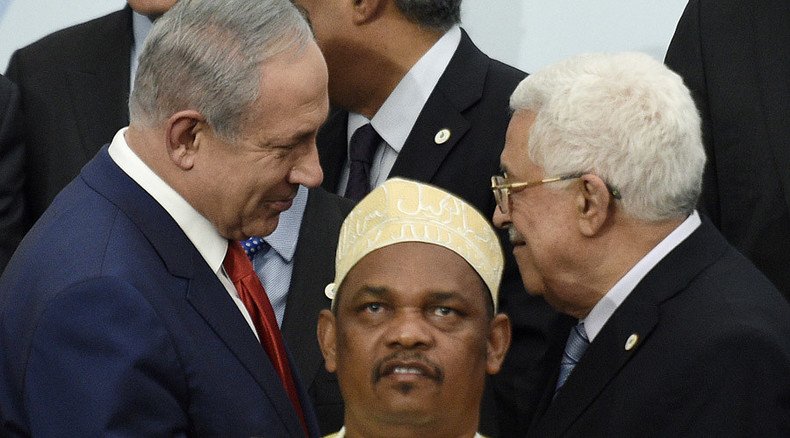 Did an historic handshake just happen? We may never know as a photobomber blocked the view as Palestinian President Mahmoud Abbas and Israeli Prime Minister Benjamin Netanyahu met today.
The pair were in Paris for a meeting of world leaders at a climate change conference and shared a brief meeting, their first since 2010. The photographer failed to capture how close the pair really were when another world leader posing for a group picture blocked the shot.
According to reports in the Israeli and Arab press, the handshake did take place.
"The meeting was very brief, however — just a handshake and nothing more," The Times of Israel writes. The leaders apparently had not been planning the encounter and had been made to stand together for a photoshoot.
"Israeli Prime Minister Benjamin Netanyahu and Palestinian President Mahmoud Abbas shook hands Monday at a global climate conference in Paris at their first meeting in five years," says Albawaba News.
Still, as Haaretz notes, the first handshake since 2010 "does not attest to any improvement in relations between them."
Ikililou Dhoinine, the president of Comoros, an archipelago island nation in the Indian Ocean, managed to book himself a place in potential history when he posed between the leaders of Palestine and Israel - two countries engaged in a long-running and bitter conflict.
A total of 195 countries are involved in the talks in Paris, with nearly 150 world leaders in attendance. Each leader is to speak for an agreed time of three minutes at the talks. President Obama ignored this requirement however, and spoke for 14 minutes today.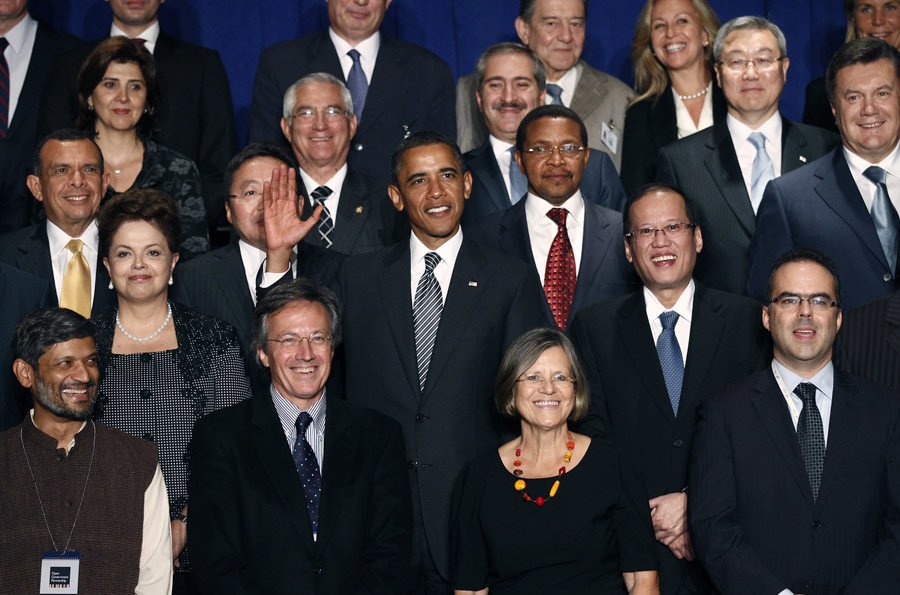 Dhoinine is not the first world leader to interrupt an important moment. In 2011, President Obama blocked the face of Mongolian President Tsakhia Elbegdori during a group photo at the UN Open Government Partnership.
And earlier this year, Zimbabwe President Robert Mugabe experienced an unlikely new hairstyle on a visit to South Africa, when a conveniently placed lady stood behind him.
You can share this story on social media: