Funniest Pope Francis #PopeBars rap lyrics compilation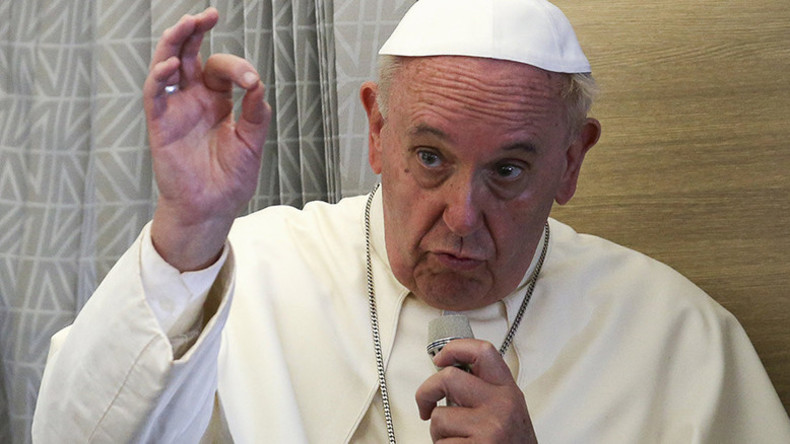 The hashtag #PopeBars went viral on twitter after a photo by AFP's Gianluigi Guercia of pope Francis visiting a camp for displaced people in the Central African Republic was published.
He was actually urging unity and reconciliation while speaking at a mosque in Bangui.
"Christians and Muslims are brothers and sisters. We must, therefore, consider ourselves and conduct ourselves as such."
It's the pope's stance that set social media user's imaginations on fire. He's seen on the photo holding a microphone with his other hand horizontal... just as if he's dropping some killer rap lines.
READ MORE Pope pop: Francis' debut album 'Wake Up!' out now
We put together some of the funniest tweets under the hashtag #PopeBars for you to enjoy and perhaps jump in on the pontifex rap exercise bonanza.