NATO foreign ministers agree to offer Montenegro membership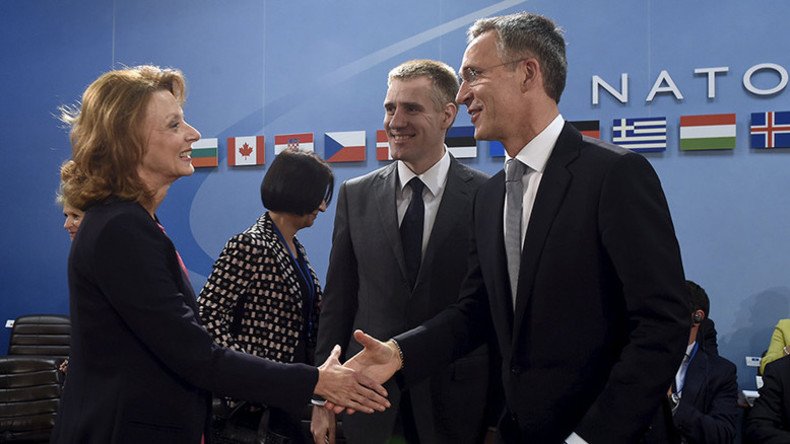 NATO foreign ministers have agreed to invite Montenegro to join the military alliance. The move is likely to lead to further deterioration in NATO's relations with Russia, which sees the alliance's expansion eastward as a threat to its national security.
"We congratulate Montenegro," NATO Secretary-General Jens Stoltenberg told the meeting at the alliance headquarters in Brussels.
"This is the beginning of a very beautiful alliance," he added.
The accession of Montenegro into NATO would force Russia to cut a number of joint projects and programs, including military ones, warned Victor Ozerov, who chairs the Defense and Security Committee in the Russian Senate.
The Kremlin said a response to Montenegro joining NATO would follow, but details are still under consideration.
"The president [of Russia] has not made public his opinion on the matter yet. Let's wait for official statements from the Defense Ministry, the Foreign Ministry and the president rather than expert options," presidential spokesman Dmitry Peskov said.
Montenegro's parliament voted in September for a resolution to support the country's accession to NATO. The resolution was passed by 50 votes out of 79, with the opposition calling for a national referendum on the issue.
Montenegro, a former constituent part of Yugoslavia, was granted a Membership Action Plan by NATO in 2009 and has been negotiating full membership since 2010.
Montenegro's NATO bid has received strong support from Washington. In September, the White House said in a statement that the US "supports Montenegro's membership in NATO provided that Montenegro continues pursuing reforms and boosts popular support [of] NATO accession."
The statement said that "membership in NATO would firmly anchor Montenegro in Euro-Atlantic institutions, promote greater regional stability in the Balkans, and demonstrate the credibility of NATO's 'Open Door' policy."
The intention by Prime Minister Milo Djukanovic's government to make Montenegro part of NATO was one of the reasons for violent mass protests in the capital Podgorica in October, when thousands of people rallied in front of the parliament building to demand his resignation.
READ MORE: 40 protesters & police injured in clashes after 1,000s demand resignation of Montenegro's PM
Djukanovic, who has been in power for two decades – both before and after Montenegro became independent from Serbia – was also accused of corruption, and of being responsible for the country's poor economic performance and rising crime rate.
In early 2000s, Djukanovic was suspected of involvement in cigarette smuggling and later of embezzlement of public funds through Montenegro's Prva Banka.
NATO, an alliance initially created to oppose Soviet influence in Europe, has been steadily expanding eastward since the collapse of the USSR. Russia is highly suspicious of what it sees as an encroachment toward its borders, saying that the alliance poses an increasing military threat to Russia's national security.
The standoff between NATO and Russia escalated last year after Ukraine, which previously insisted on its non-aligned status, went through a violent protest that ousted its elected government and imposed a new one with the West's vocal approval. Kiev's new authorities have since made joining NATO one of their strategic goals, claiming that they need protection against Russia.
The alliance accuses Russia of providing support to Ukrainian rebels, who rejected the armed coup in Kiev, and of annexing Crimea, which voted in a referendum to split from Ukraine and rejoin Russia. NATO's response was to build up troops in Eastern Europe and the Baltic, presumably to protect countries such as Poland, Latvia, Lithuania and Estonia from alleged Russian aggression. Moscow has said it sees these actions as warmongering and provocative.
You can share this story on social media: