Stockholm 'blast' was actually man doing DIY who… dropped his drill?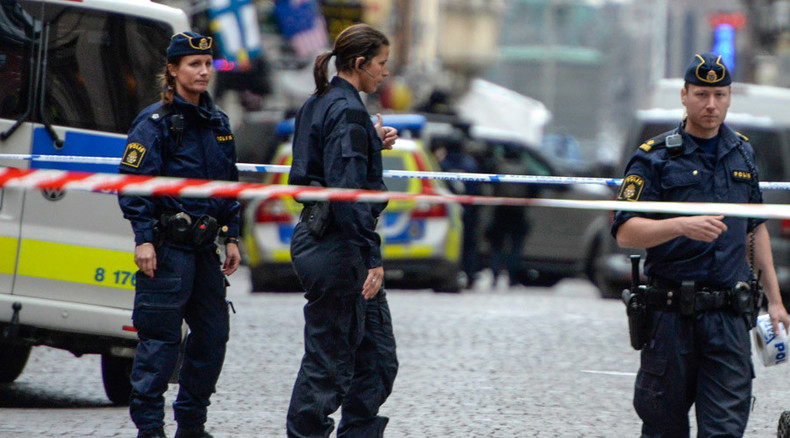 Local Stockholm residents reported a "powerful blast" in the usually quiet Swedish capital at noon on Friday, summoning a lot of police to their neighborhood. But now a news outlet suspects the perpetrator was just a man who… dropped his drill.
The "blast" took place on Brännkyrkagatan Street in central Stockholm at 11:40 am local time, Aftonbladet newspaper reports. Emergency services and police patrols were immediately dispatched to scene and confirmed they were dealing with a "detonation" that smashed a window.
The incident was later attributed to a gas leak.
Read more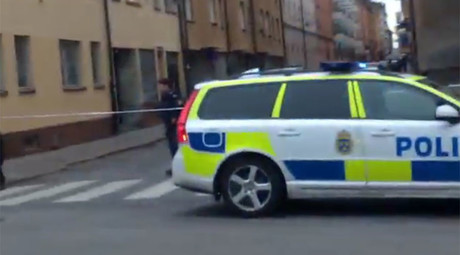 However, there is another possible explanation for this extraordinary event which involves a shirtless man who had been holding a "gun-like object" when the blast occurred, as witnesses told Aftonbladet. That object, in fact, turned out to be a large drill the man was holding while peacefully trying to hang up new curtains, according to the daily.

"When he... stood and balanced with a black electric drill in hand, he lost his balance and [the drill] fell out of his grasp, smashed the window and fell on a tin roof," Aftonbladet reported.

"Police are investigating what caused the detonation and if it is related to the broken window pane."
There were no reports of casualties; no cars, other windows or buildings in the area were said to be damaged.

"Police have been in contact with the... apartment owner. Nice and quiet in the apartment, no evidence of crime," according to the Mirror.
READ MORE: 'Remember, remember!' Huge fire in Tottenham amid Bonfire Night-weekend fireworks