'Remember, remember!' Huge fire in Tottenham amid Bonfire Night-weekend fireworks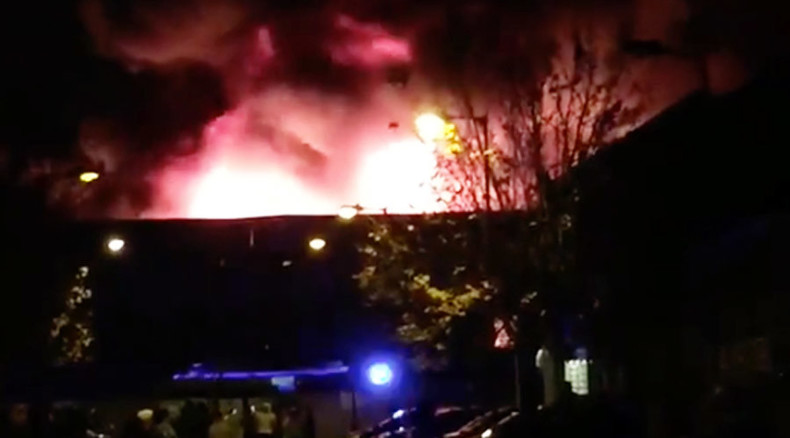 A building in Tottenham in Greater London has been consumed by a massive raging blaze. Witnesses say the fire started on the rooftop and may have been caused by fireworks amid extended Bonfire Night celebrations.
Eight fire engines were immediately dispatched as the fire broke out in Tottenham around 10 pm local time on Friday, according to the Evening Standard.
The London fire brigade said flames have engulfed a large warehouse located on Pretoria Road, not far from North Middlesex University Hospital.
Witnesses have reported on Twitter that a helicopter is hovering over the scene, as fire fighters continue to battle the blaze.
While the cause of the fire is still unknown, witnesses in the area say it is highly possible that Guy Fawkes fireworks were to blame.
The London Fire Brigade has been warning people "not to become complacent" during celebrations, urging them to attend only organized fireworks displays.
The incident comes shortly after a report stating that early statistics suggested a reduction in Bonfire Night fires.
"Fire Chiefs cite the rain and people heeding our Bonfire Night safety tips as reasons for the reduction in number of fires last night," the Brigade said in the statement.
DETAILS TO FOLLOW