US F-18 fighter jets scrambled to escort Russian planes from carrier in Pacific – report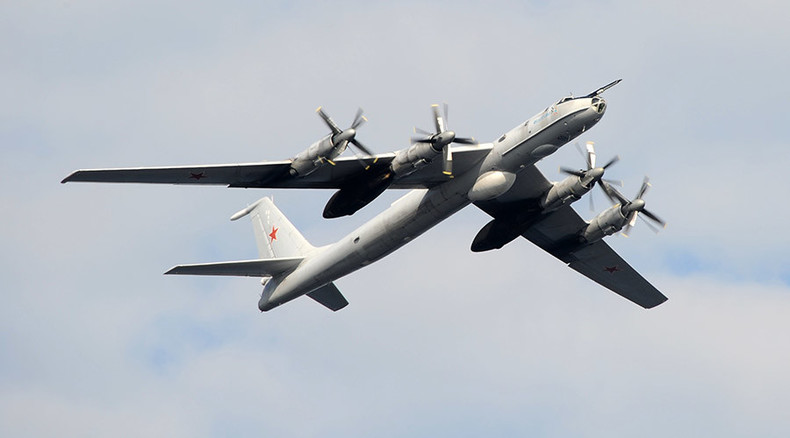 Two Russian anti-submarine planes flew close to a US aircraft carrier in the Pacific, prompting four F-18 combat jet to be scrambled to escort them away, according to a US Navy official.
The jets were launched from the USS Ronald Reagan on Tuesday after two Russian anti-submarine TU-142 "Bear" aircraft flew past the warship at a distance of one nautical mile, the official told Reuters on Thursday.
The incident, which reportedly took place in the international waters east of the Korean peninsula, was responded to with a high level of professionalism from both sides and the Russian aircraft flew away from the US carrier, the Navy official said, on condition of anonymity.
In May, Russian attack jets were sent to warn off the USS Ross guided-missile destroyer from near the country's territorial waters in the Black Sea.
The ship's crew acted "provocatively" and "aggressively," causing Russian Su-24s to respond. The attack jets forced the destroyer to turn around and leave for neutral waters, a Russian military source told RIA Novosti.